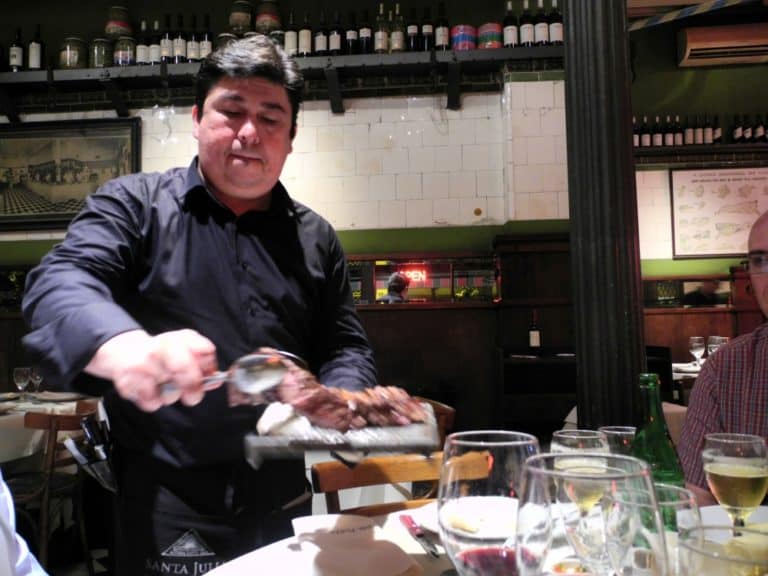 [ Jan.2016 ] On the first evening in Buenos Aires, we all went to a restaurant called Gran Parrilla del Plata, which was recommended by our tour leader.
I think it was located on the corner of Chile Street and Peru Street.
The atmosphere was nice and lively.
This time, I chose 450g of 'lomo', the tenderest part of the meat.
Surely it was tender, but to be honest, the taste itself was not so special.
We had a bottle of Malbec wine, which we had on the New Year's Eve and liked it.
The bill was about 45 pounds (about 58 euros), which was very reasonable.