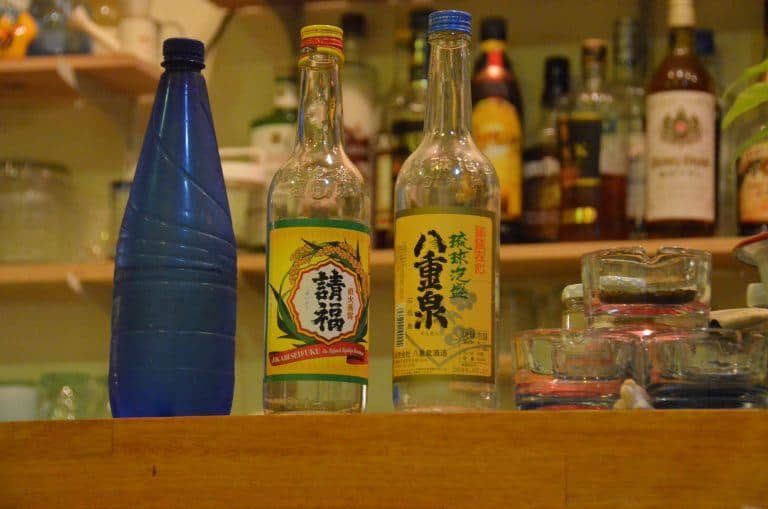 [ Apr.2017 ] The first dinner we had in Ishigaki Island in Okinawa, Japan was the steak of Ishigaki beef.
In the past, I only knew Kobe beef and Matsusaka beef and a couple more, but nowadays cows all over Japan offer delicious meat.
The restaurant we looked for and went was called Papoiya on the higher up floor in a building, which had a good reputation on the internet.
Actually a taxi driver recommended this restaurant, too a few days later, so this must be a good one in Ishigaki.
Our main dish was 250g sirloin steak which was very good, but the sliced raw beef we had for the starter was really impressive.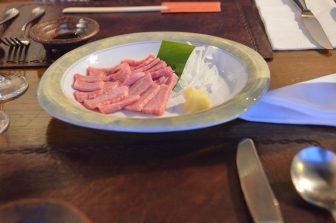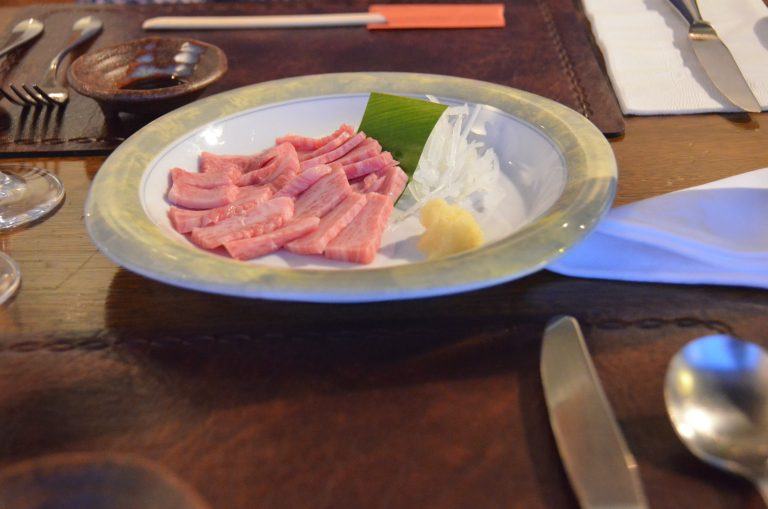 There were three kinds of sauce served with the steak, which were salt, mustard and sweet onion and I enjoyed each taste.
The dessert was the ice cream made from the raw sugar (again a speciality from Okinawa), which was very good, too.
With a bottle of wine, it cost a bit more than 23000 yen (about £162 or €184), which was not cheap, but we were really satisfied.
I was very full at that moment, but my husband seemed to want  more sweet things, so we went to a souvenir shop which was still open and bought a purple yam Mont Blanc and he ate it at that spot.
The purple yam is another tasty speciality from Okinawa.
We came back to this shop a few times later to get more purple yam cakes and we also bought a jam made from the purple yam at a supermarket and a box of purple yam tarts for the souvenir, too.
Back to our first night – after walking around the town we casually popped into a bar.
It is a shame that I cannot remember the name of the bar.
A very pleasant female owner recommended us to try the local Awamori ( strong Okinawan liquor distilled from rice or millet) with water.
She served some nibbles, too.
Goya (bitter melon from this area) was the part of the nibbles.
Another customer there was a diving instructor of this island.
He said that it is a good season for diving wearing the wet suits, but maybe too early to go into the sea with just a swimsuit.
It could have been better a bit later to visit Ishigaki island…