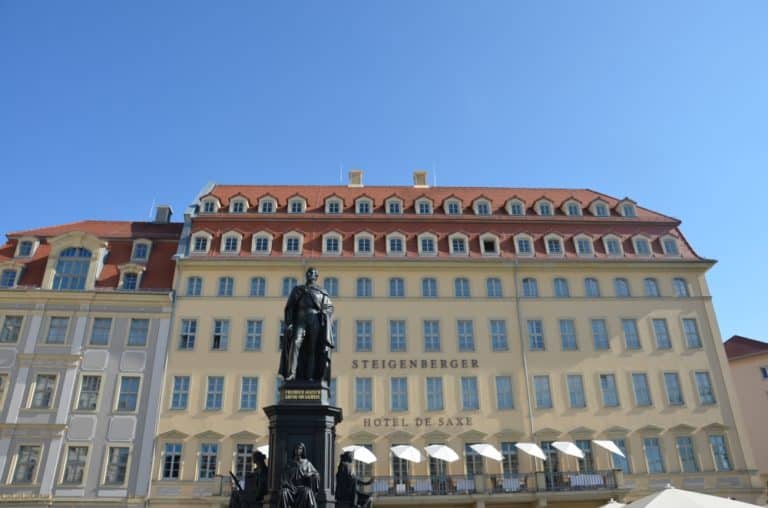 [ Aug.2015 ] We stayed in the Steinberger Hotel de Saxe in Dresden, Germany.
It is standing in the Neimarkt square, which is the centre of the old town and we could see the Frauenkirche from our window.
Really great location.
Although it is a part of a hotel chain which is owned by a Cypriot investment company, the interior was not too cold and it was comfortable.
But there was a big problem.
The internet connection was very bad.
They offer the free wifi, but it did not work most of the time, so we bought the 8 euros a day connection.
Even with that, I often got irritated because it was so slow.
There was a middle aged porter who was very friendly.
He asked us "How many days are you staying? Two nights?".
When we answered that we were staying for 8 nights, he got astonished.
Probably nobody stays here so long.