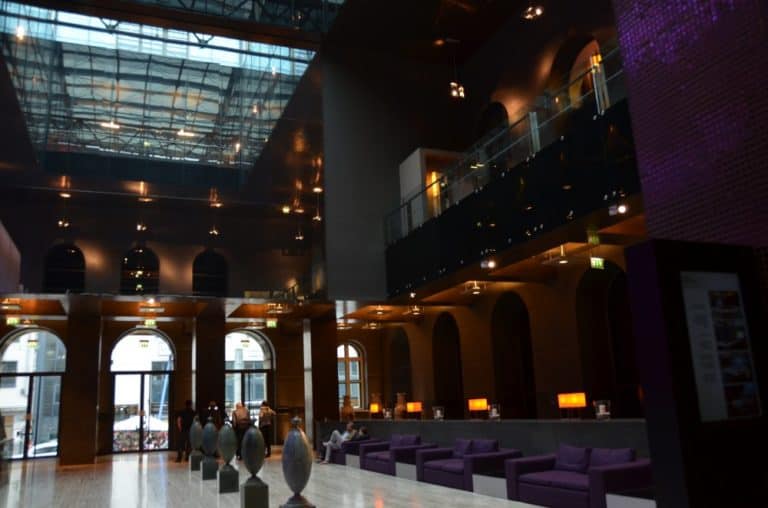 [ May 2013] In Munich, I stayed in Sofitel near the main station.
I chose this because when I looked at the photos online, it seemed to have some local characters, though it was a chain hotel.
But when I got there, I found that it was a typical chain hotel which cares 'looks' more than anything else.
The design looks good, but the sink was difficult to use, and the door and the wall of the bathroom was made of ground glass, so when you go to toilet during the night and put light on, you could wake up your room mate.
The mirror in the bathroom was a sliding door, so you can open and talk with your room mate in the bed room.
I wondered if their feeling towards excretion is different….
Because breakfast was not included, I asked the price, just in case, and found 31 euros per person.
It is not the price for everyone, is it.