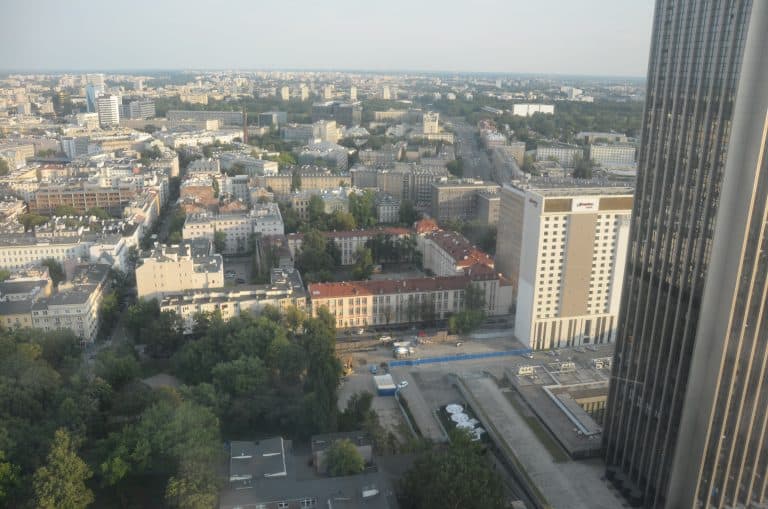 [ Aug.2016 ] This summer, my mum came and stay with us in Europe to avoid the unbearable heat in Japan.
And we had a short holiday together in Poland.
Because my mother is old, we asked for the special assistance at the airports.
This is the useful service that they moved my mum on the wheelchair or the cart to the gate (or from the gate to the luggage reclaim floor).
My mum talked to the cart driver and found that the journey distance is as long as 1 mile in Heathrow.
Thanks to this service, my mum did not get tired and moved easily.
This time to Warsaw both of the pilots were women and the landing was noticeably smooth.
The hotel in Warsaw was Marriott, which was a sky scraper neat the railway station.
Our room was on the 32nd floor with the great view.
The breakfast was very good, too, especially the strawberry milkshake.
I felt that the staff training was very thorough  in this hotel.
In another word, it does not sound very nice, but I felt that they did their work properly as they were taught, rather than their own natural kindness.
Well that is good enough anyway.
Soon after we arrived, we went to the station to get the train tickets for the next day.
We joined a queue at the rather shabby window and I wondered if we could make ourselves understood.
But the woman at the window was very nice with the atmosphere of 'daring mother'.
She told us the necessities in English without any problems.