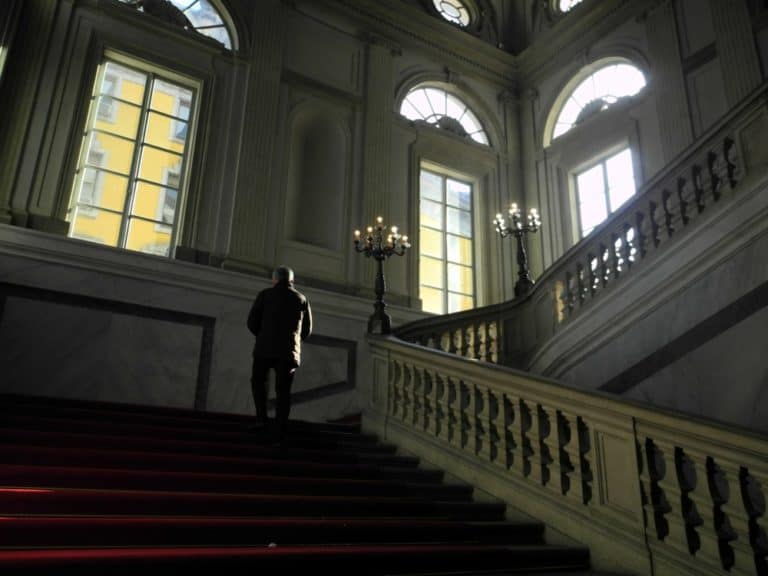 [ Feb.2016 ] Because we heard that a parade of the Carnival was held at the Duomo Square in Milan, we went out to see it.
When we arrived, it was not started, so we just hung around there and found that there was Mucha exhibition in the building on the right hand side of the Duomo.
So we went there.
In fact this building is the Royal Palace of Milan.
I knew that they had some exhibitions there, but I did not know it was the building where the rulers of Milan resided here from ancient time through medieval times and as recent as the 20th century.
But it was heavily damaged during the WW2.
After being rebuilt, it is the one of the main art museums in Milan.
I think this was my third time to see the Mucha exhibition.
I felt the colours of the posters and the calendars were somewhat faded.
And what I was most surprised was that the English audio guide pronounced Mucha as [muxa:] instead of [mjusha].
It sounded completely different from the one I always knew.
With [muxa;], I felt Mucha was a Middle Eastern man.
After seeing the exhibition, when we went out and found that the parade of the Carnival was at its height.
But it seemed that the parade was only by Latin American people.