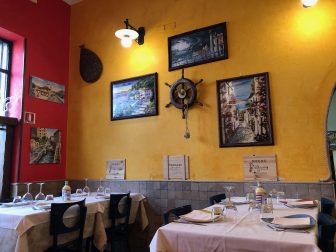 Address
Via Adige, 23, 20135 Milano MI, Italy
Telephone
+39 02 546 2525
Website
http://www.acquaesalemilano.com/
Last Visit
December 17, 2018
Review:

The person in the nearby car park suggested this place when our favourite Tuscany restaurant was closed. They serve great seafood. The bright interior is lovely, too. We enjoyed sea urchin spaghetti the other day.