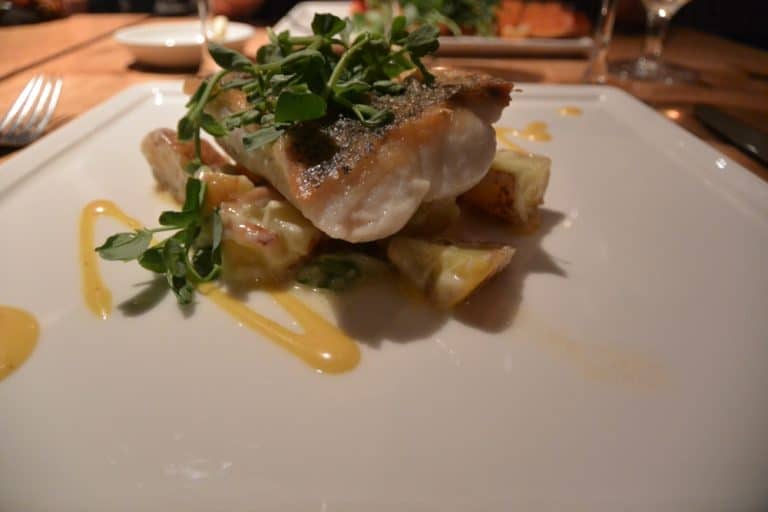 [ Nov.2015 ] The other purpose of our visit to National Museum of Scotland in Edinburgh was the Tower Restaurant in it.
My friend's guide book said it is worth going because of the view.
When we entered, I recognised that it was a restaurant someone I met during my business trip had taken me long time ago.
But the museum was opened only in 2011, so I thought it did not match up.
I looked up internet and found that the restaurant itself was opened in 1998.
In London Sir Terence Conran, the designer, one time opened many trendy restaurants, and in Scotland, apparently someone called James Thomson did the same thing and this restaurant is one of his.
Because we did not book, our table was far from the window, but from the window the Edinburgh Castle can be seen, which was very nice.
This restaurant seemed one of those that local people dress up and come on occasions.
Main thing is foods.
I chose salmon for the starter and hake for the main, both of which were tasty.
Especially the hake had a bit of spring onion on top and that gave the nice pungency.