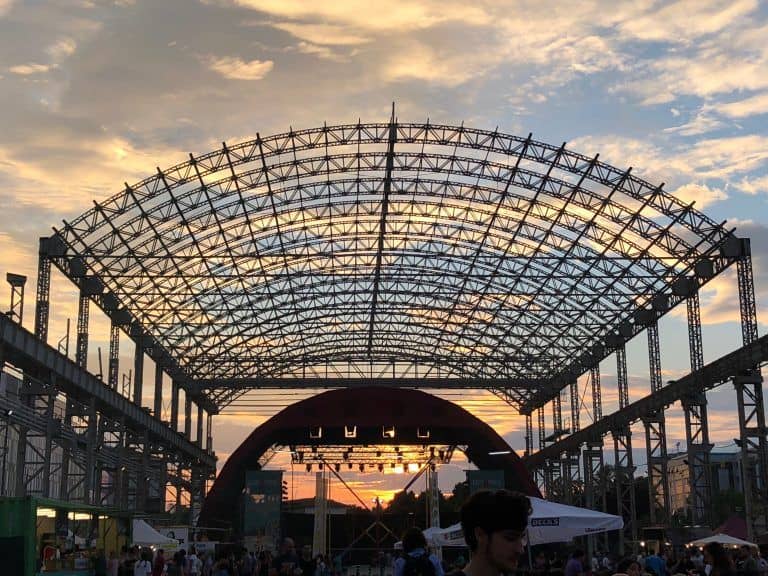 [ June 2018 ] A festival called 'Terroni Offsite' was held in Sesto San Giovanni, the outskirts of Milan in Italy.
So, what is Terroni?
The people in northern Italy call the people from the south "Terroni" when they want to badmouth them and it is not a word you can say in a loud voice.
It is related to the word terra, meaning soil, because many of the southerners are farmers, so perhaps it could be translated as dirt-poor farmers.
What I understand is that when they use this word, they mean not only southerners, but also coarse people.
Generally speaking, the south of Italy means Sicily, Calabria, Campania and Apulia, where the criminal organisation, called the Mafia, have power.
Sometimes it seems that the areas around Rome and Abruzzo are included.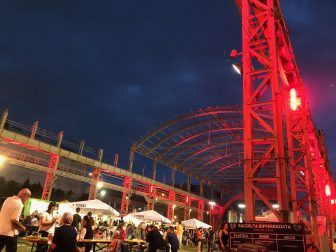 Many of the "Terroni" people migrated north during the time of the 'Economic Miracle in Italy', between 1950 and 1960.
They came to the north to get some work where the industries were thriving.
Therefore, there are many southerners and their children and grandchildren living in the north.
This festival is held for four days every year for the "Terroni" people living in the north, as well as northerners who are interested in the culture of the south.
The slogan of the festival is "Stay Hungry, Stay Terroni".
There are many events during the festival, for example, a competition to eat hot things, because in the south they tend to eat hot foods.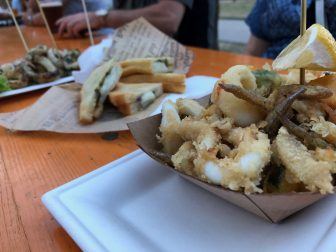 We went there on the last day and our purpose was food.
Each area has its own food booth.
We shared the sandwiches of anchovy and Cime di rapa, fried seafood, artichokes and a burger with grilled pork.
We could have Panini with octopus, Arrosticini, Arancini (stuffed rice balls) and so on, too.
After eating, we went to see the concert.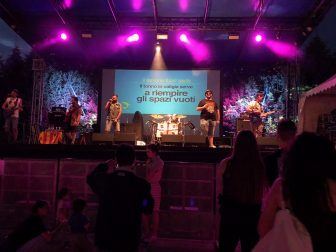 The band called Sbandau from Lecce in Apulia was playing and they were good at covering some rap music.
The chubby singer was especially good and we had a great time.
Sometimes, they called out "Terroni, let's start clapping!" and people around me were looking rather uncomfortable.
By the way, the festival was held at the former site of a factory.
The company called Breda, which made trains, aeroplanes, weapons and so on, had a huge storage unit here and during World War 2, it was destroyed by air strikes from the Allied Forces.
Breda made the trams of Milan, too.
Apparently, it still exists with a slightly different name.