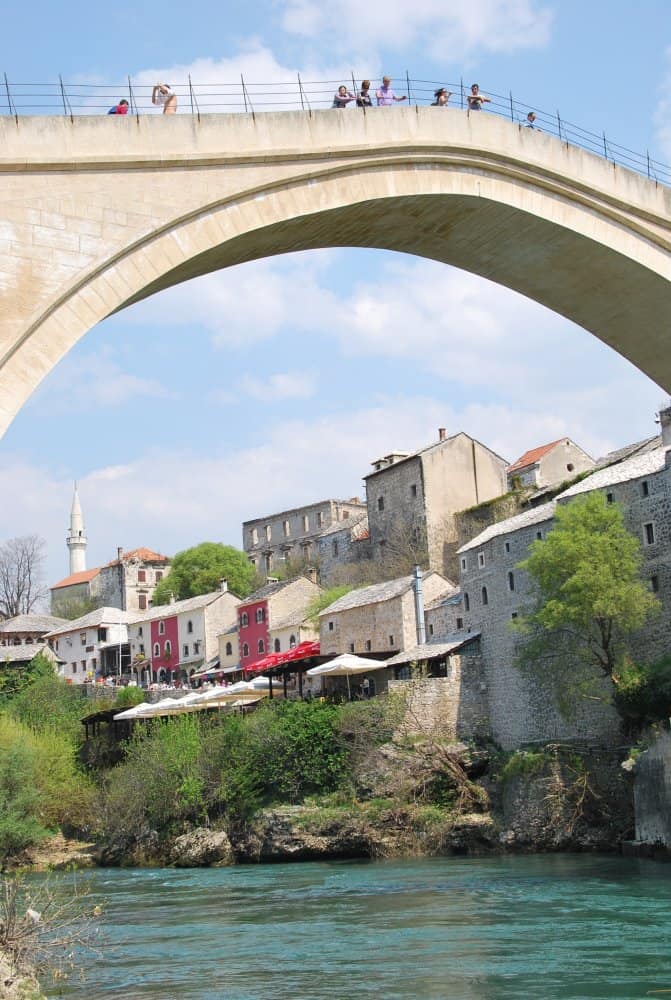 [ Apr.2009 ] The main attraction of Mostar, the biggest city in Herzegovina region is undoubtedly this Stari Most.
It means 'old bridge' and originally build in 16th century.
But in 1993 during the conflict, this bridge was collapsed from tank shelling.
It took more than 10 years for them to start reconstructing it and finally in 2004 it was completed with its original design.
The name of the river down there is Neretva and the height of the bridge is apparently 21m.
In summer brave people jump into the river from there.
It is a beautiful bridge, but in fact, it is very difficult to cross.
The slope is quite steep and the stones on the ground are very slippery.