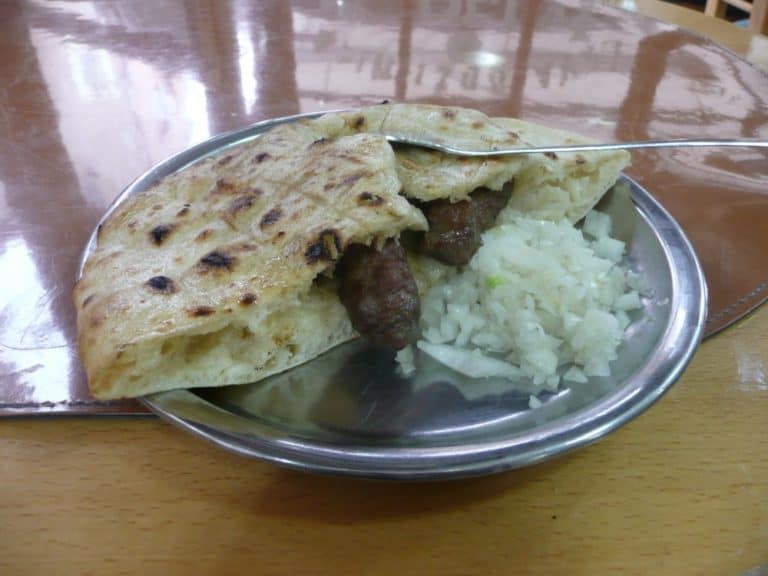 [ Apr.2009 ] The best food I had in Bosnia and Herzegovina was this one in the photo, called Cevapi.
It seemed their national food.
There were 5 small sausages, similar to Adana Kebab in a pita bread and you eat with onions.
I think it would go with beer very nicely, but in that restaurant, nobody was drinking alcohol, so I had a coke.
And altogether it was only 5 KM which is about 2.56 euro.
Writing about this now, I remembered that I ate quite smilar stuff in Skopje in Macedonia in 2011.
Of course, they are near each other, aren't they…