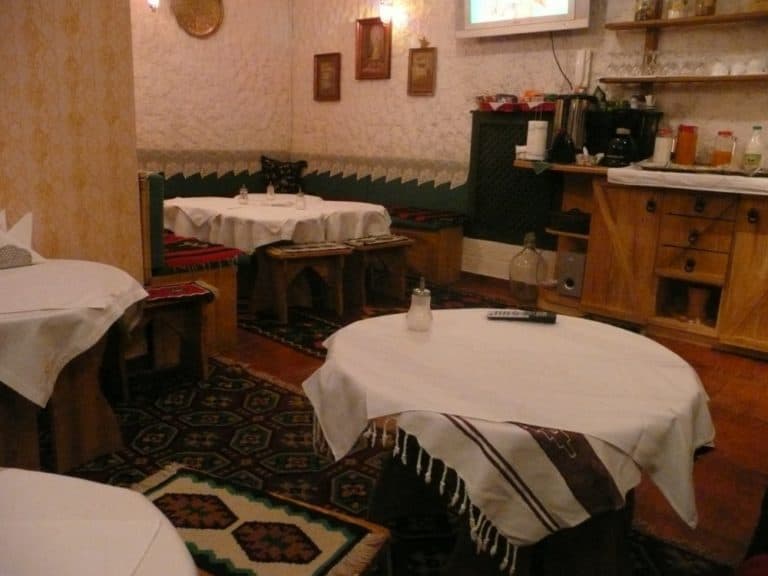 [ Apr.
2009 ] In Sarajevo, I stayed in a hotel called Kandilj Pansion.
I do not know how you pronounce it.
It is too small to call it a hotel with about 10 rooms.
It was convenient, located in the old town and the room was simple, but clean and tastfully decorated.
Moreover, the people there were very nice.
When I asked for the bus timetable to Mostar, the boy at the reception called a few places to find that out, and the cook in the breakfast room called me over in the town to have a little chat.
Generally speaking, the people in Sarajevo were nice and friendly.
I remember when I arrived, many people said 'welcome to Sarajevo' showing their genuine hospitality.
I sincerely hope that they do not lose this kind of simple but wonderful character, even though their economy develops in the future.