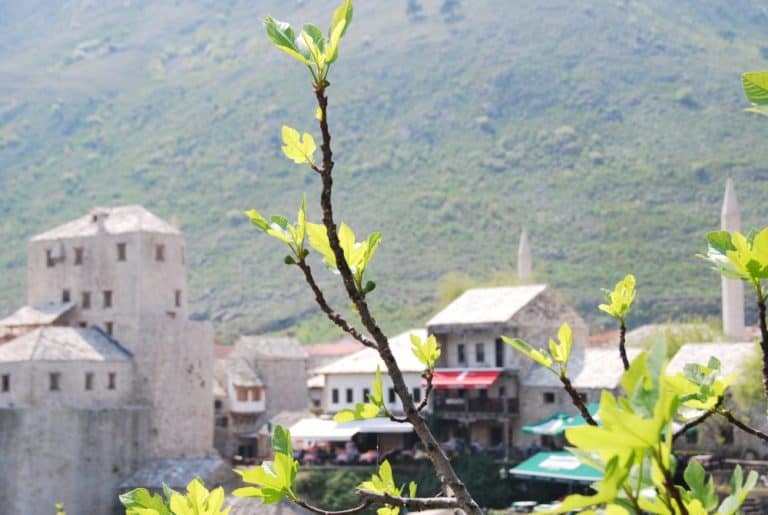 [ Apr.2009 ] I went to Mostar from Sarajevo, the capital of Bosnia and Herzegovina for a day trip.
Mostar is the fifth biggest city in this country, but it is the main city in Herzegovina region.
It took 2 and a half hours by bus, which sounds very long, but the scenery was so beautiful with the snow mountain in the background that I did not get tired.
I remember that the houses in the countryside were similar to the ones in Germany or Switzerland.
Also, I noticed a lot of Cyrillic alphabets which I did not see in Sarajevo.
The road signs were written both alphabets.
When I got off the bus, a Hungarian woman who was the fellow traveller started talking to me, so I went along with her walking in Mostar.
In travelling, the companionship is important, they say, don't they.