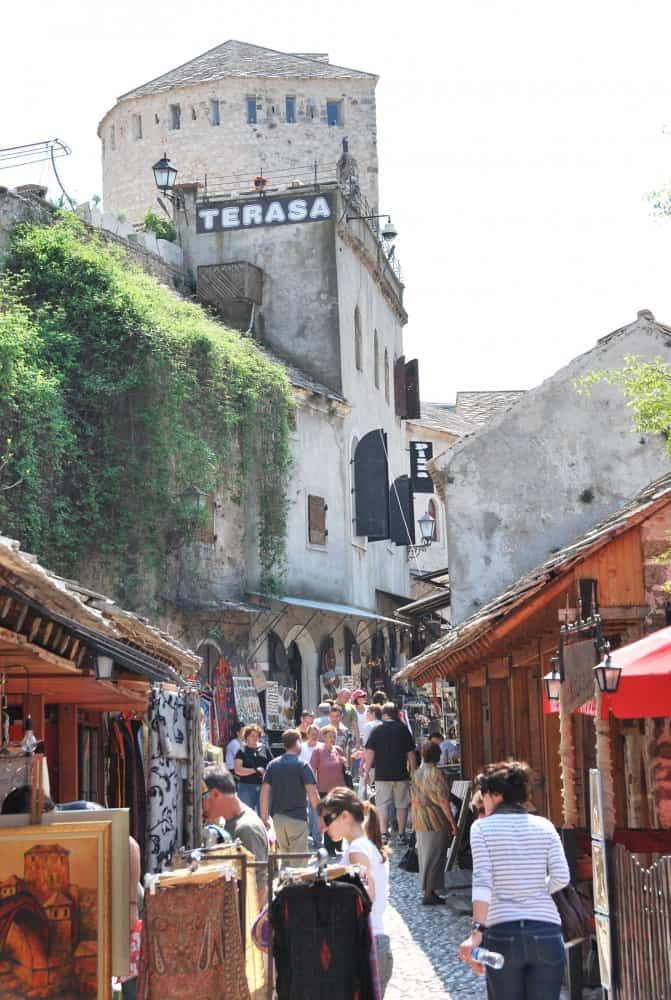 [ Apr.2009 ] Mostar in Bosnia and Herzegovina is a famous tourist destination.
There were many tourists there, but individual one who came from Sarajevo by bus like me were minority.
Most of them seemed to have come as a group.
Thinking about it, the first time I wanted to come here was the time I was in Dubrovnik in Croatia next door.
There were one day bus tours from there.
Perhaps a lot of the tourists there were from Croatia.
I remember that the person who took the picture of us (me and my Hungarian friend) was a Japanese man.
Naturally, there were a lot of souvenir shops in Mostar and I was a little disappointed about that.
According to my guidebook, there were many real crafts people there and we could buy things with genuine value.
But in fact, when I was there, most of the things they sold were cheap souvenirs.