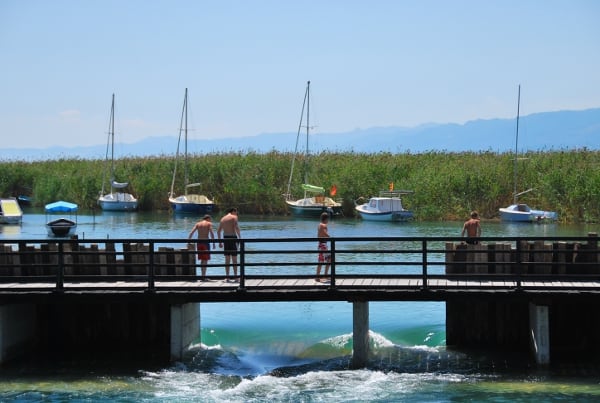 [August, 2011] One day during our stay in Ohrid in Macedonia, we had our own guide and went to Struga, which is north side of the lake.
Here the water from the lake flows out into Drim River.
The strange thing is that this water comes directly from the river south of the lake without being mixed with other water in the lake.
Drim river goes all the way to the Adriatic Sea apparently.