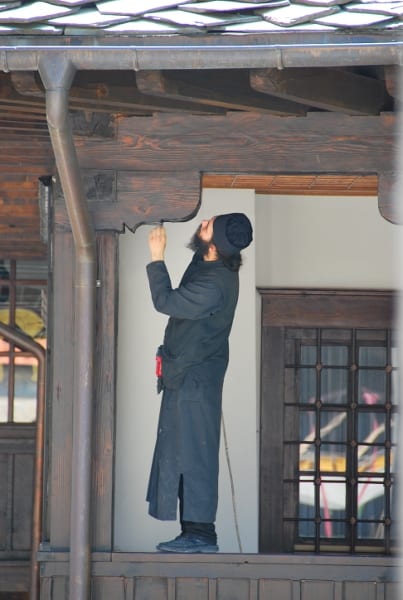 [August, 2011] This is a monastery in Macedonia called St.Jovan Bigorski, which is famous for its intricate iconostasis.
In this tour, we visited many churches and monasteries, but this is the only one that women had to wear a black wrap-around skirt.
Not only shorts, but long trousers or short skirts were not allowed here.
This reminded me of one mosque in Iran I went long time ago, where I had to borrow a stinky chador.
Well, this wrap-around skirt is nothing compared with that chador…