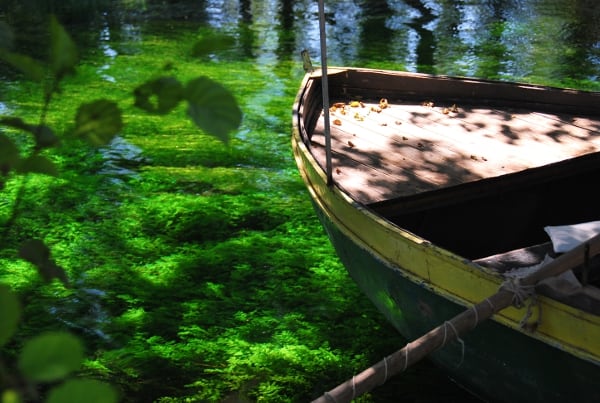 [August, 2011] We took a rowing boat at a place called Naum which is at the south end of Lake Ohrid, Macedonia.
Here is the spring, whose water is flowing into the lake and a part of Galicica National Park.
It was so quiet that I hesitated to say anything there.