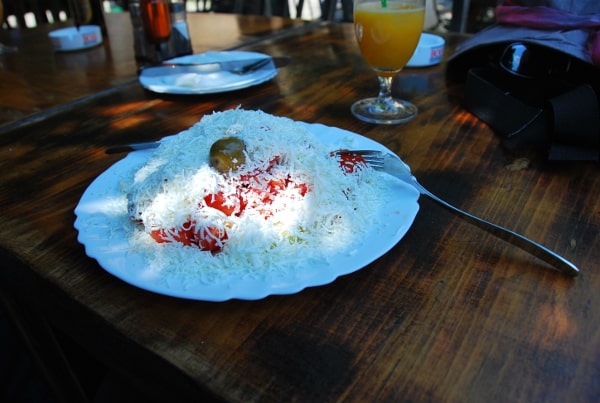 [August, 2011] This dish is called Shopska Salad, which we ate many times in Macedonia.
In Japan it is introduced as a Bulgarian dish.
It is the same thing.
A simple salad with pieces of tomatoes, cucumbers and onions, and on top of those, they put a lot of white cheese.
Because all the ingredients are fresh and organic, they are all tasty.