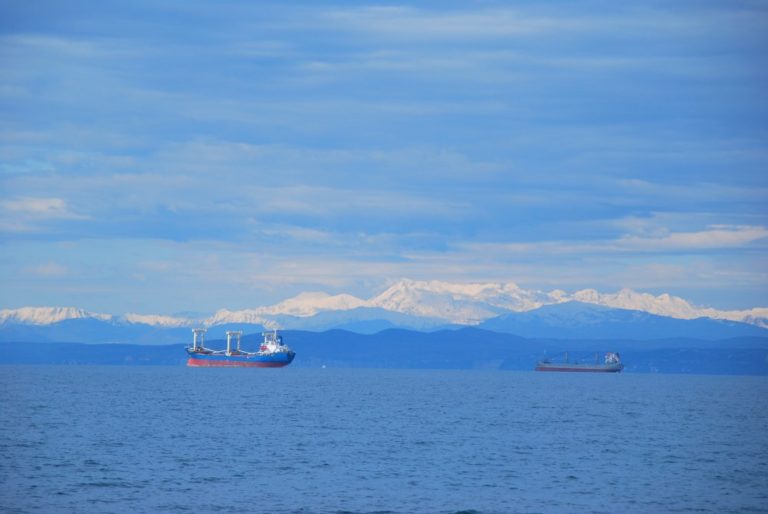 [ Feb.2014 ] On the day when we went to Muggia in Italy, we wanted to go over the border to Slovenia, so tried to find out how we could do that.
As the person in our hotel in Trieste said, there were not many public buses to go to Slovenia from there.
Although Slovenia is now in the EU and even using euros, the two countries may not communicate as much as other EU countries.
There were no public transport, we called a taxi.
The driver's family were originally from a town which is now in Slovenia.
This area, which is called Istoria Peninsula used to be under Hapsburg Dynasty as Trieste, but after WW1 it was united to Italy.
But after WW2, it was not clear whether it should belong to Italy or then Yugoslavia and UN was responsible for this area for a while.
And when they decided the border line in 1954, 350000 Italian people ran away from Yugo with almost nothing but the clothes they wore.
Our driver's family was one of them.
We asked if people around here spoke Italian.
He said " I don't think they are hostile towards us, but they seem not to speak Italian".
Surely the taxi driver on the way back spoke Italian the bare minimum.
I am not sure if it was deliberate or simply he could not.