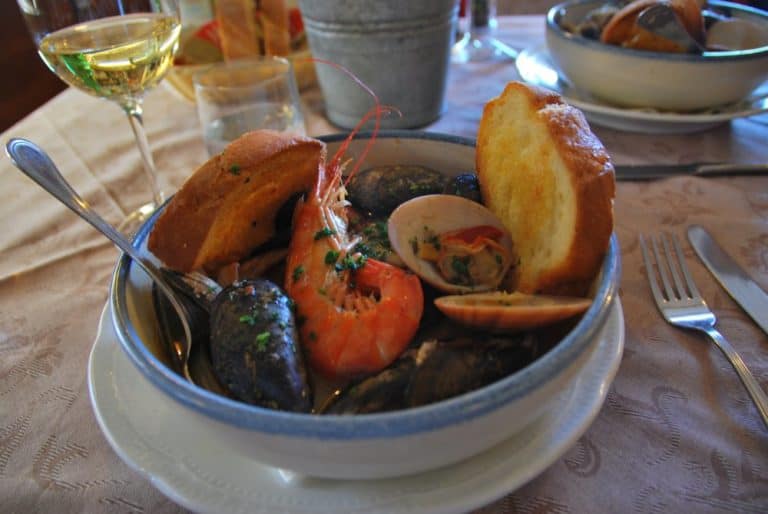 [ Feb.2014 ] In Muggia in Italy, which is close to the border to Slovenia, we went in to a restaurant called Lilibontempo.
Muggia is a fishing village and there seemed a lot of seafood restaurants and this one was the closest to the port.
We were early and that was good, because a lot of people who came later had to wait for tables.
The boss here was a fairly old woman with a lot of makeup.
I heard her saying to the two waiters " Do what I said" and so on.
The interior reminded me of a house of old lady, too.
Various things were displayed without any order.
We chose seafood salad for the starter and for the main we both had fish soup.
It had a lot of ingredients and I liked it, but my husband did not like it, so I cannot recommend 100%, but at least it seemed very popular.
By the way, the logo of the restaurant says "Ex Hitler".
I wondered what it meant and looked up.
Apparently the previous owner was a dead ringer for Hitler.