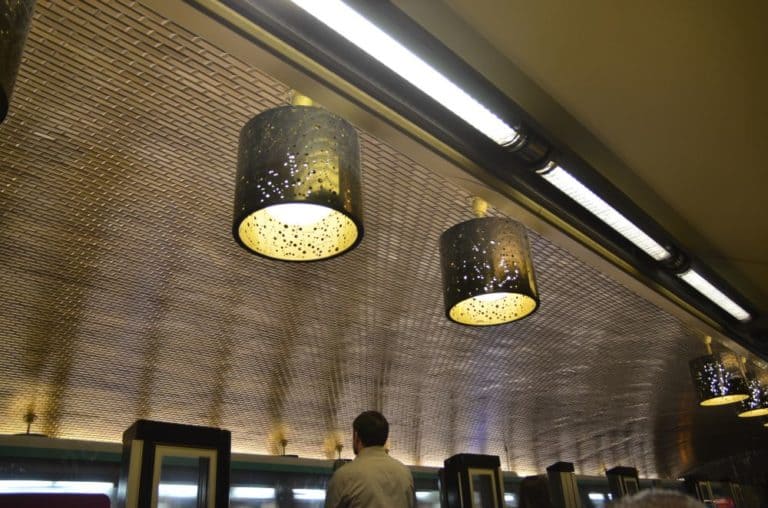 [July 2012] The No.14 metro in Paris must be new.
All the stations were modern.
There was an announcement there in Japanese soon after French, saying ' Be careful, there are pickpockets'.
After Japanese followed English, Italian, etc.
There must be a lot of Japanese victims.
I had a bad experience, too more than 20 years ago.
As soon as I got on a metro, my pochette was open and my wallet was moving away with an unknown hand.
I grabbed the arm, but the strength of a man was too much for me and had to let it go.
He got off the train just before the door closed.
This was one of the most regrettable things in my life, so I did not go to Paris next 10 years unless I really needed to go for work.