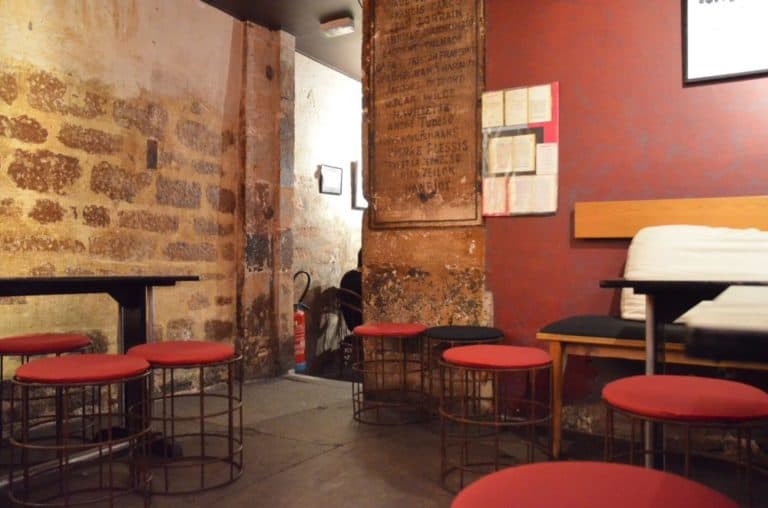 [July 2012] Friends of mine, living in Paris took us to this pub in a back street.
In the past, Japanese author Fumiko Hayashi, a painter Tsuguji Fujita and etc, got together here.
The name of the pub is La Venus Noire.
It is in rue de l'Hirondelle near St Michel Metro station where there are a lot of tourists hanging around, but here in the pub, only local people are there and you can imagine yourself living in Paris.
Current owner is called Isabelle and apparently very gay friendly place.
Well, you can see the name of Oscar Wilde on the wall among other famous writers.