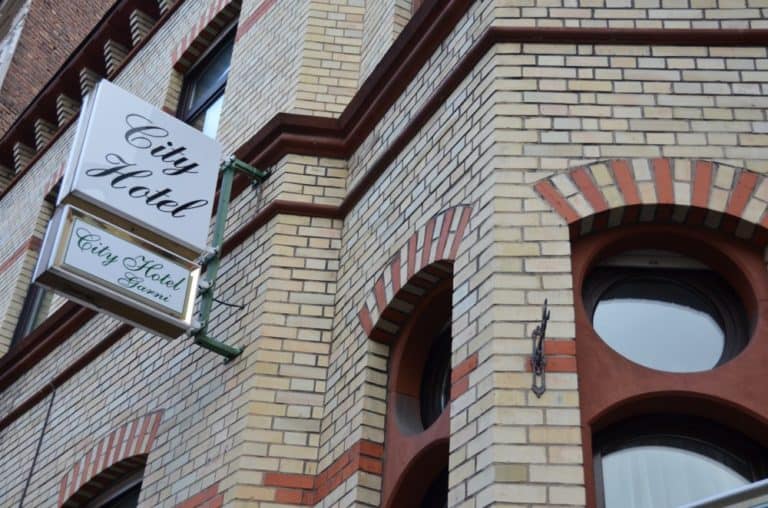 [September, 2012] The German gem stone town called Idar-Oberstein is divided into two areas, Idar and Oberstein.
Our hotel was in Oberstein side near the railway station.
The name is City Hotel Garni.
It seemed a family run hotel and the owner was very friendly, looking after our breakfast and giving us some advice for going around the area.
The atmosphere was like B&B in the UK.
The room was clean and spacious, and we could relax thoroughly.
By the way, when we arrived at the station on the first day, it was raining hard, so we ran to a taxi.
I was so surprised that we arrived at the hotel with no time.
The old driver did not say anything and did not the start the meter.