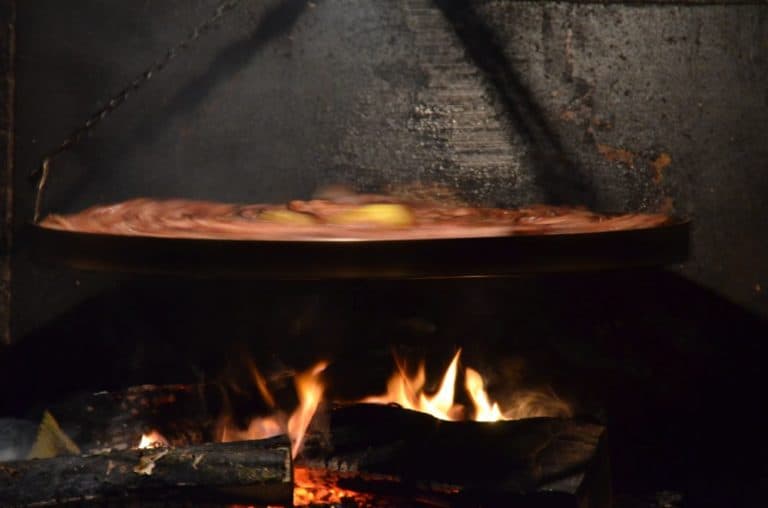 [September, 2012] Idar-Oberstein in Germany is famous not only for its gem stones, but also for its local dish called Spiessbraten.
They cook pork which was marinated for 24 hours at the open fire with firewood of beech tree.
I had it at the restaurant called Badischer Hof, which was recommended by both the hotel and information centre.
It has a rich taste which would go with beer very well.
I did not know that, so I had a glass of wine.
Around here they produce wine, too.