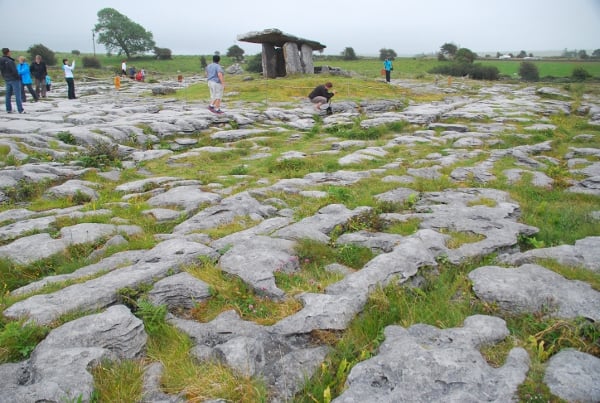 [July, 2011] This is a view of Burren in Ireland.
Burren is an area with ground of limestone.
No tenderness here.
The structure far away is a kind of ancient tomb.
It used to be surrounded by stones, but farmers used those stones for their own house and walls and this table shape grave stone came out–that is what our guide said, I think.