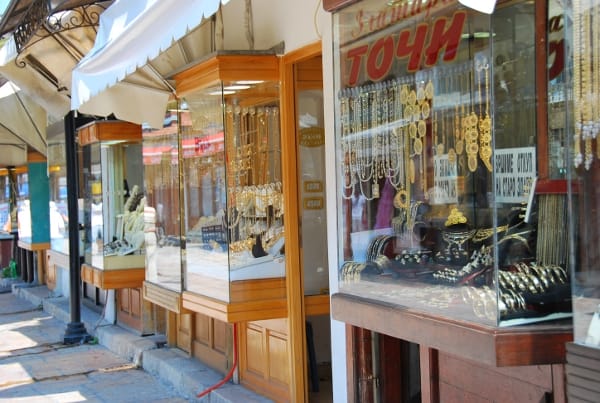 [August, 2011] The old part of Skopje, the capital city of Macedonia is very similar to the Turkish quarter of Sarajevo.
It is like middle eastern bazaar, the town is divided according what the shop sells.
The difference in Skopje from other places is that they are mostly jewellery shops.
There are a few restaurants and dress shops which sell a bright colour dresses, which remind me of Korea.
As you know, the gold price is so high now, I wonder all these jewellery shops can survive.