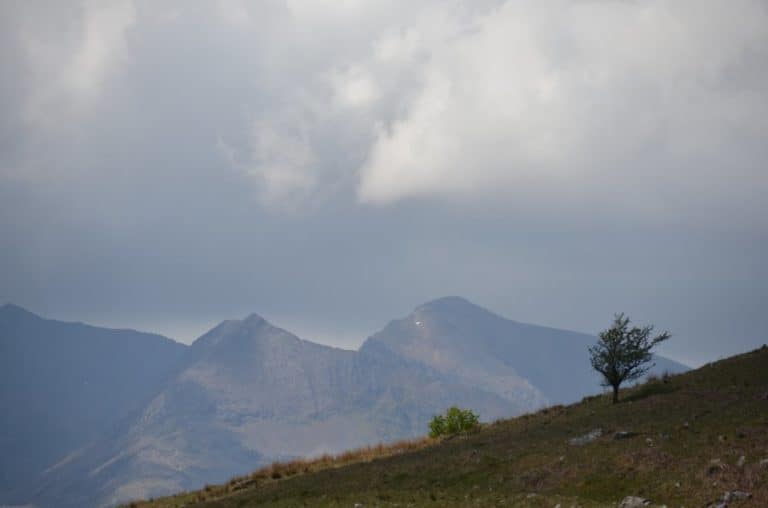 [ May, 2013 ] After visiting Conway, a pretty town in Wales, the tour went into wild nature.
The mountains around here have no trees as if they were on the high altitude, which made me excited.
Only sheep were there.
Our tour guide, Kevin said "I have been here about 100 times, but this is only the second time that we had a fine weather".
I don't know if it is true, but I suppose it is usually a bad weather around here.
He said " One time, when we got off the bus and walked only 2-3 minutes and looked back, I could not see our bus at all in the thick fog.
I pushed the key of the bus and put the light on the bus to find it.
I felt so scared that moment".
After this area, we went over one pass and found the scenery changed.
This time it was very rocky and full of colourfully dressed rock climbers.