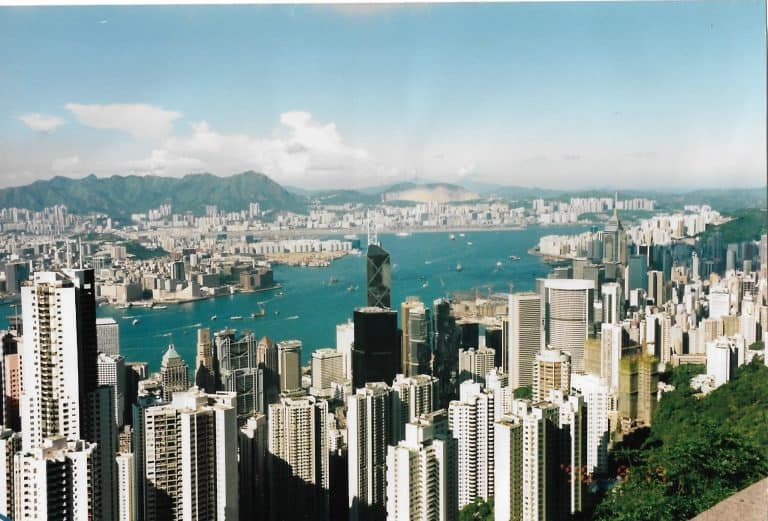 As of April 2020, the COVID-19 is raging all over the world and we cannot even go out of our house, let alone travel. Therefore I decided to talk about my old travels. These happened long time ago when I was much younger and before I got my digital camera, so I go slowly, scanning my prints and extracting from my old travel journal.
[ Aug.1996 ] My family came to see me off at the Narita Airport in Japan and I flew to Hong Kong.
It was the beginning of my grand journey across China.
I was not on my own, but with a travelling companion.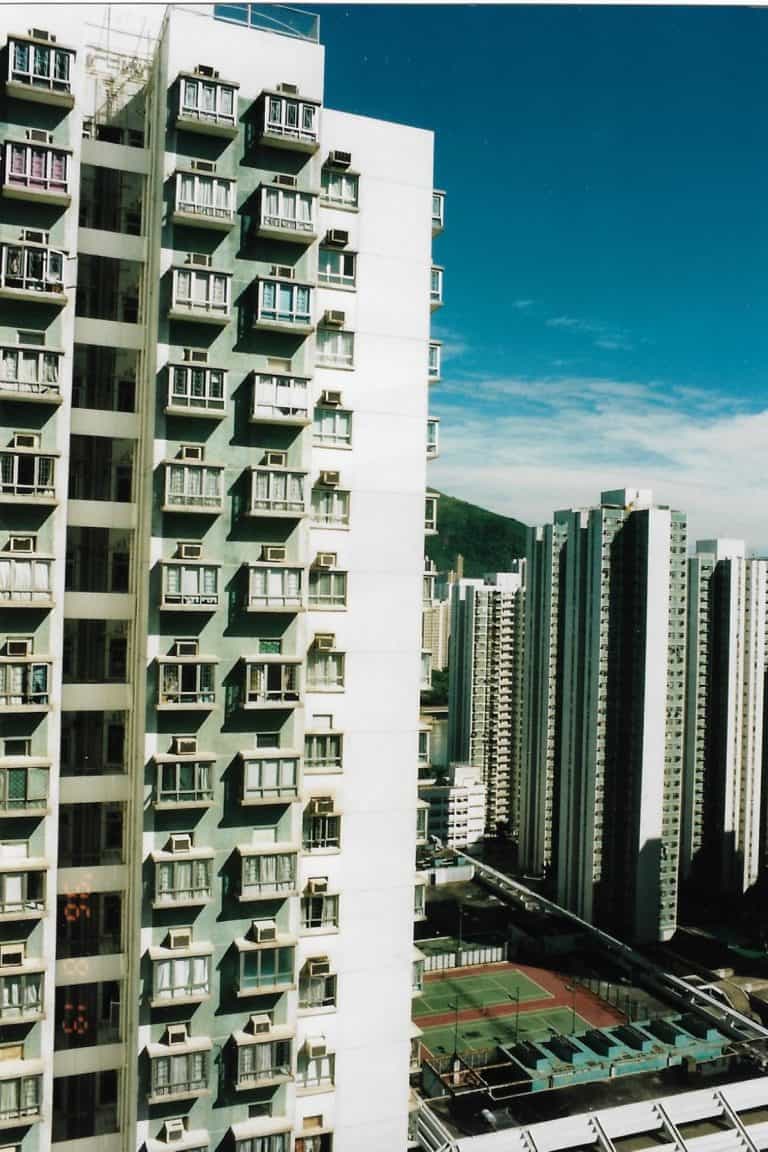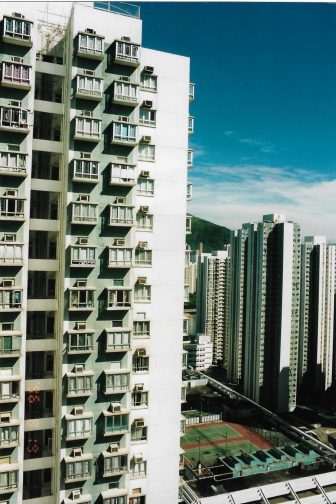 At that time, Hong Kong was still a British colony.
Some things such as car number plates were similar to the ones in the UK.
In those days, a friend of mine lived there and we stayed in their flat for a couple of days.
It was within a residential complex called City One where as many as 52 sky scrapers were standing.
One building had 32 floors and their flat was on the 27th and there were 8 flats on one floor.
My friend had warned me beforehand that it is a very small flat, but in fact we were surprised to see how small it was.
But the view from the window was fantastic and it was futuristic.
On the next day of our arrival, we made some arrangements for the journey ahead, such as applying for Chinese visa, then took the ferry to Hong Kong Island.
The weather was perfect.
The colours of the sky, the sea and the buildings were wonderful.
But it was hot, not only that but VERY humid.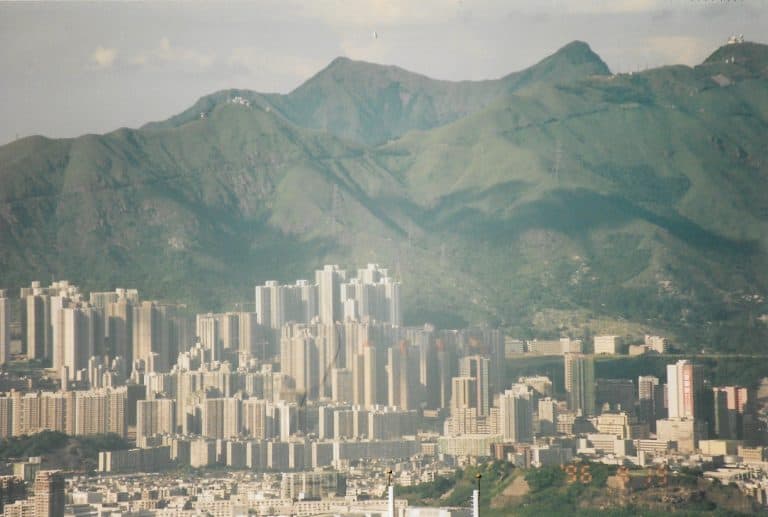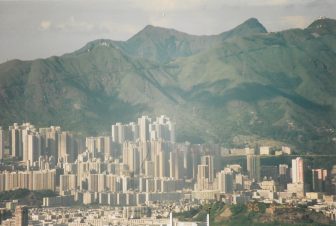 The air was very heavy, which reminded me of Thailand.
On Hong Kong Island we took a bus and a tram to get to Victoria Peak.
The tram went up and down on the steep slopes, so I could not find the comfortable position for my neck.
The view from the top was great.
Apparently, the night view is even more spectacular.
In fact, the night view in general was very nice in Hong Kong.
Probably because of those numerous high-rise buildings.
By the way, among the foods I had in Hong Kong, the most memorable one was pigeon.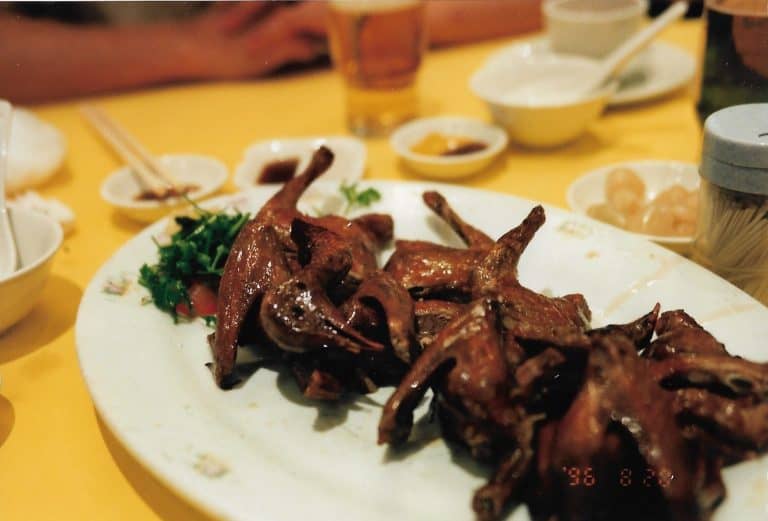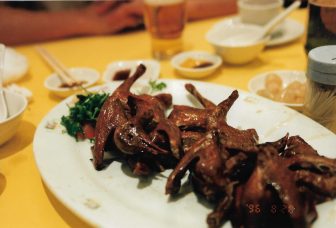 They eat snake only in winter, so instead (?) we had pigeon.
It was the first time for me.
We had it in a local restaurant near City One.
In Hong Kong we could eat some Western foods when we looked for one particularly, but the most restaurants served Chinese food, though there was a variety of it.
The pigeon was roasted including its head, which made me startled.
But the taste was wonderful, which I cannot forget together with its shocking look.
The waiters in Hong Kong throw plates on the tables.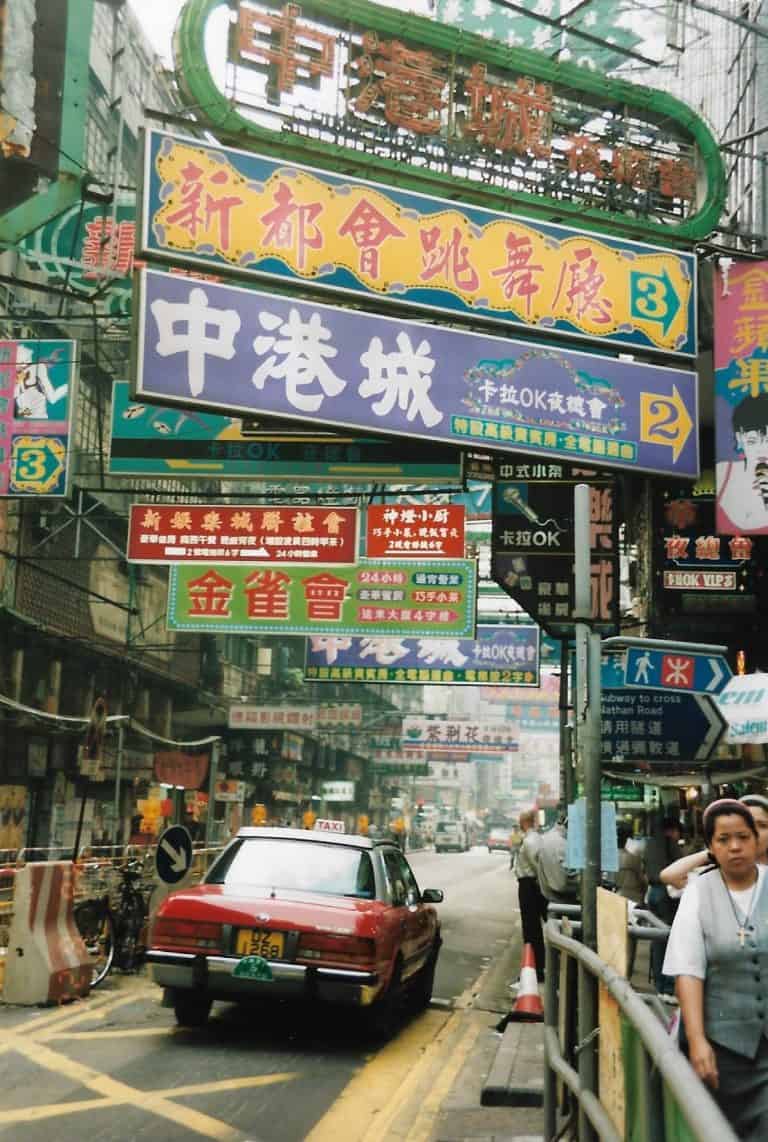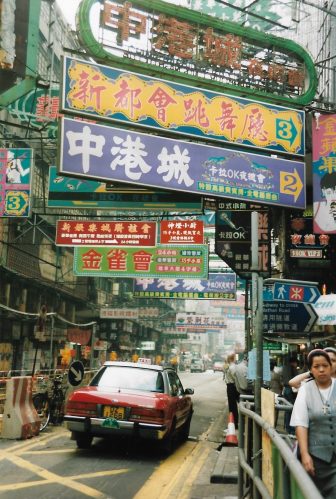 They make a horrible noise as if they were performing it deliberately.
The local people were speaking loudly, almost like shouting, but even their voices were downed out by the noise of the thrown plates.
In Hong Kong we visited other places, too and one of them was Mong Kok, lively shopping area in Kowloon Peninsula.
This was the vintage Hong Kong.
So many signs with Chinese characters were there, almost covering the road.
We visited the bird market within the area.
A large number of birds were sold, caged in in a narrow street and they all were crying.
Birds are not my favourite, so I took some photos quickly and moved on.
They were selling many insects looking like locusts, too.
I wonder if they were food for birds?
We also walked in the area called 'Ladies Market', but they were selling cheap stuff on and on, which did not impressed me.
I felt the air quality was very bad around there.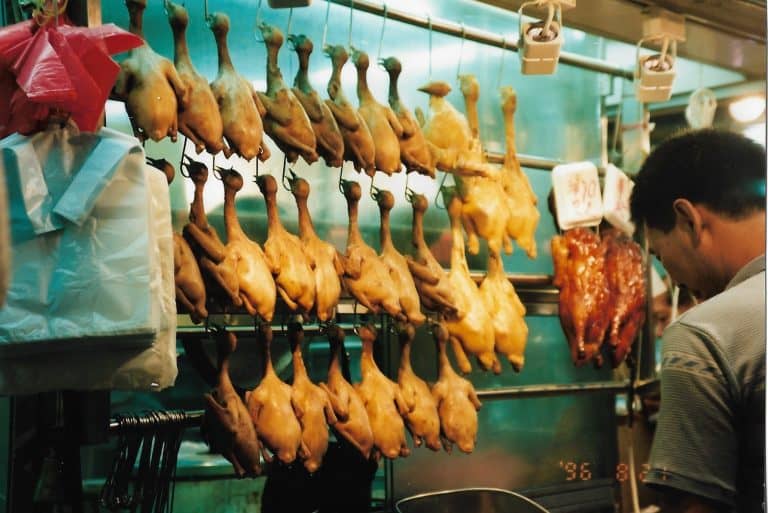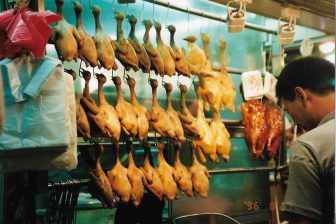 We also went to the market within City One.
The fruits and vegetables corner was nice and colourful, but when we came to the meat area, I was quite nervous.
Frogs were nothing compared with the alive chicken, pigeons, pheasants and others which were pushed into some small baskets.
And here, I saw it.
The vendor took one chicken, bent its neck backwards and cut its throat by a knife.
He put it into a plastic bucket containing water.
I was shocked naturally, but if it was not me but my sister who saw it, she would have fainted on the spot.