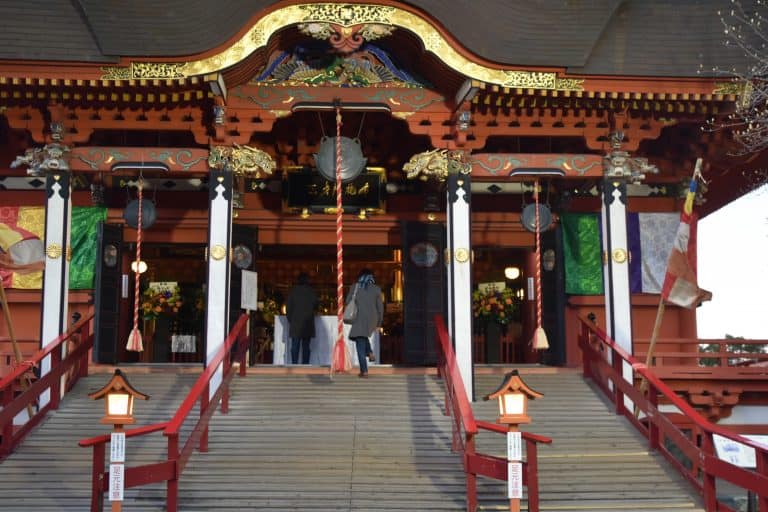 [ Jan.2020 ] We went to Koryuzan Fusebenten Tokaiji temple in Kashiwa in Chiba prefecture for Hatsumode (a Japanese tradition, the first visit of the year to a temple or a shrine during the New Year) with our family.
Because my mum had been injured, on the internet we looked for a place where we could go up to the precincts of temple by car and found this place.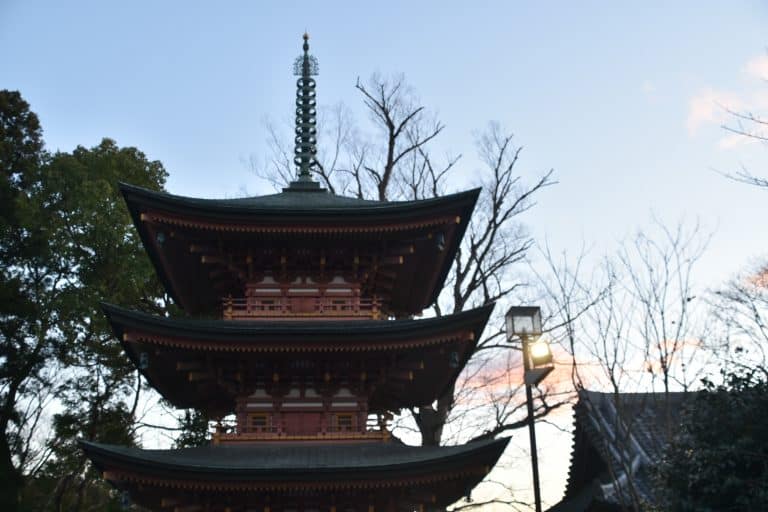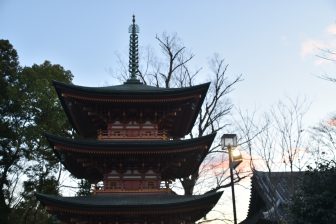 But when we arrived, we found that you had to go up stairs to go through the temple gate.
So our family member went up and asked about it, then they allowed us to go around the road up to the site.
It was already evening and the sun was setting, so almost nobody was there.
This temple was located on a hill looking over the Tone River and people amiably call it "Fuse no Benten-sama" (Benten-sama is a Japanese Buddhist goddess).
It has a long history since 823 AD, but the current vermilion-painted main temple was completed in 1717.
It was a magnificent photogenic temple.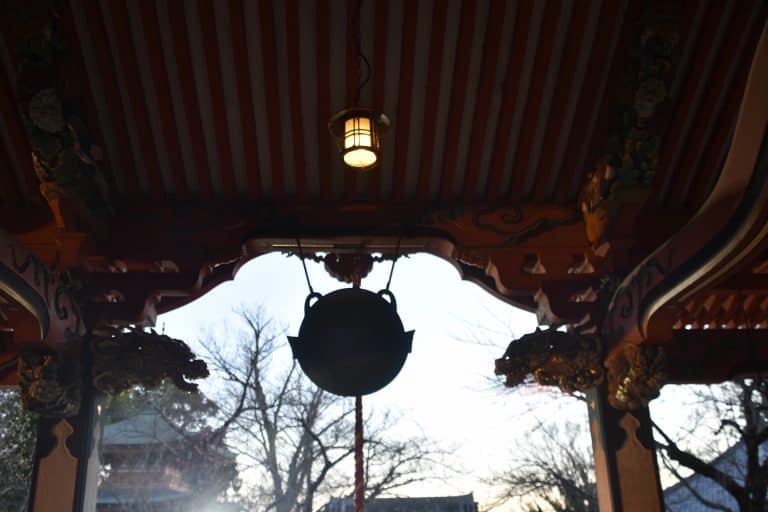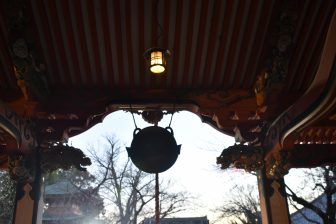 We prayed here.
One of the processes of praying in a temple is to ring something called Waniguchi, a kind of hanging bell.
You use the long rope to ring it, but you need a certain skill to ring it well, which I could not do.
That made me worry a bit at that stage.
That bad hunch proved to be right when we drew Omikuji, the fortune slip.  
My husband and my sister drew 'kyo (bad luck)'.
Fortunately mine was 'daikichi (very good luck) as well as our brother-in-law's and my mum drew 'kichi (good luck)'.
They way of drawing was unusual.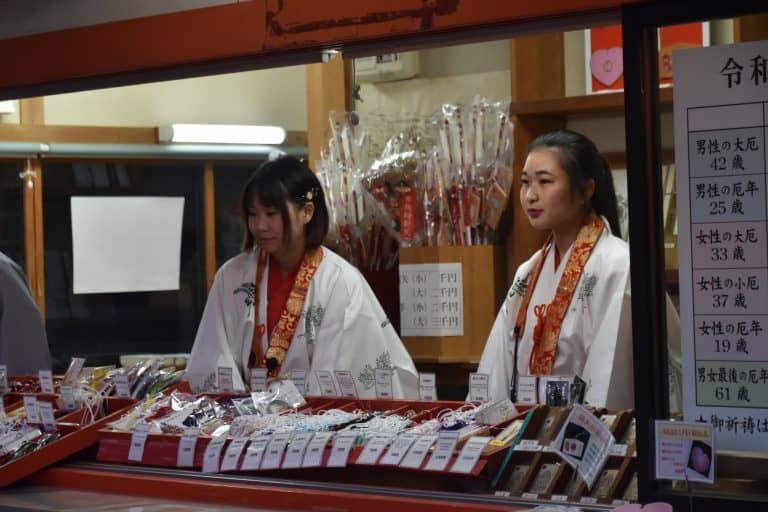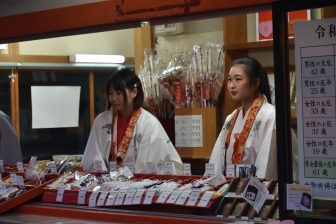 I do not know the reason, but the female worker wearing the kimono of maiden in the service asked our date of birth each time and she shook the cylinder which contained the sticks with the number and one stick came out of the cylinder.
There was a big shelf with the numbers behind her and actual Omikuji slips were there.
She looks at the number of the stick and take the slip from the shelf with the same number.
So it was not us but she who drew the slips.
Besides, one Omikuji cost 200 yen.
I had thought usually it cost 100 yen.
I am sure the one in Senso-ji Temple in Tokyo cost 100 yen.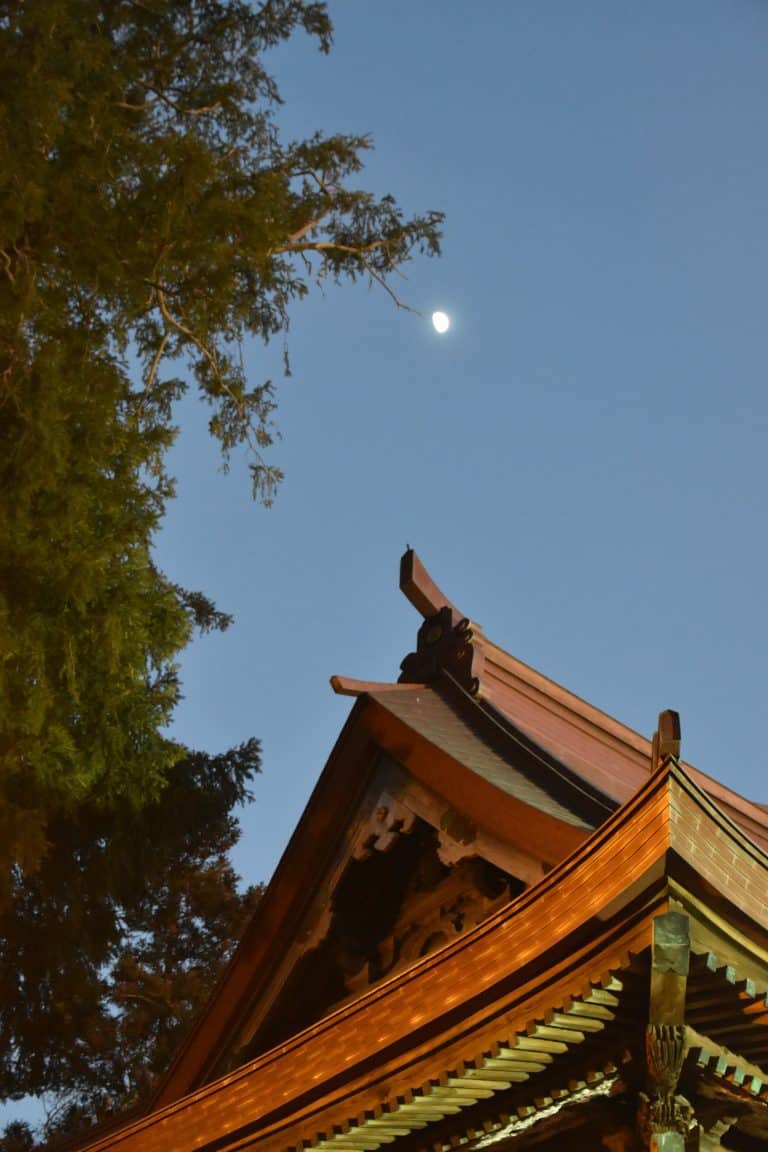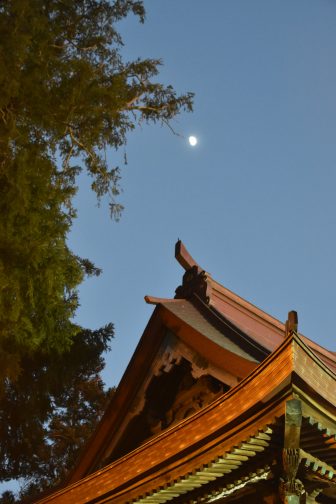 To make matters worse, my husband and my sister drew Omikuji for the second time just in case, and alas, they both had 'kyo' again!
Then I wondered if it was usual to have so many 'kyo' slips in a temple so I looked it up on the internet.
In the first place, Omikuji, the fortune slips have come down to us from China.
I remember seeing many people drawing Omikuji seriously following complicated process in Taiwan.
According to the online information for the shrines' Omikuji, the average proportion goes like this: 'daikichi' 22.2%, 'kyo' 11.5% and the most common one is 'kichi' which is 25.2%.
Ryogen was the 10th century Buddhist monk who started Omikuji in Japan and his Omikuji's proportion was apparently 'daikichi' 16%, 'kichi' 35% and 'kyo' 29%.
It may be that this Tokaiji temple copied this original proportion and that is why they had so many 'kyo' slips.
Regarding the price for Omikuji, it is true that most of them cost 100 yen now, but some cost as much as 500 yen.
I suppose running temple is an expensive business…
By the way, the real cost of one Omikuji, paper and labour cost and so on, is only about 3.5 yen apparently.
After we drew Omikuji, they were closing the Omikuji shop.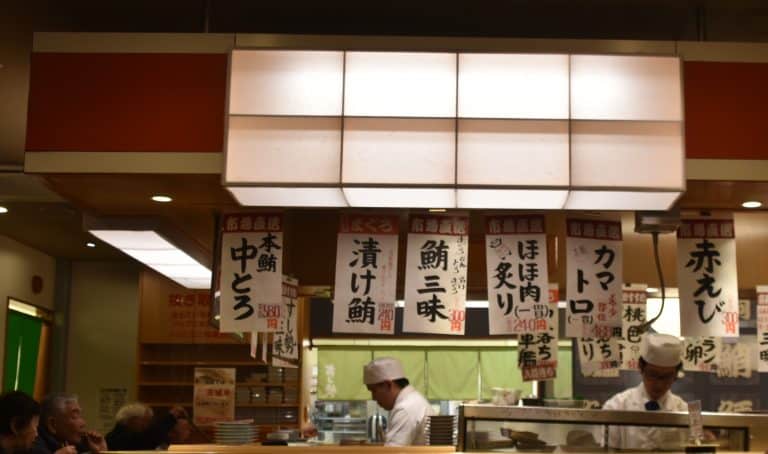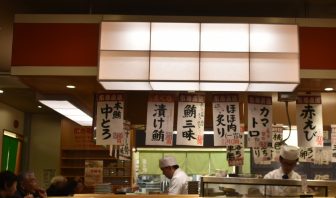 When I looked up, there was a lovely moon.
To change our mood, we went to a conveyor belt sushi restaurant in Abiko called 'Sushi Sei' and ate many sushi and ended the day with satisfaction.
A couple of months passed since then and the Covid-19 is raging all over the world now.
Only 'kyo' seemed to have proved right and I am wondering what happened to my 'daikich'.