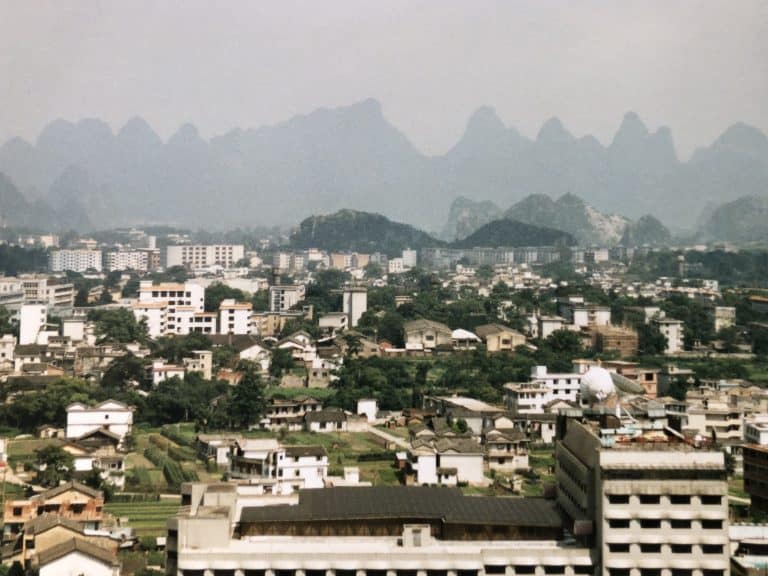 [ Aug.1996 ] We flew from Hong Kong to Guilin in China.
We arrived there just before 8 pm and it was already very dark outside.
Some of the fluorescent lights were not working and the letters of the electric bill board at the airport was not complete, for example, "Entrance" was "trance".
This kind of small things were exotic for me.
Fortunately we found the minibus we had booked easily and went to the hotel smoothly.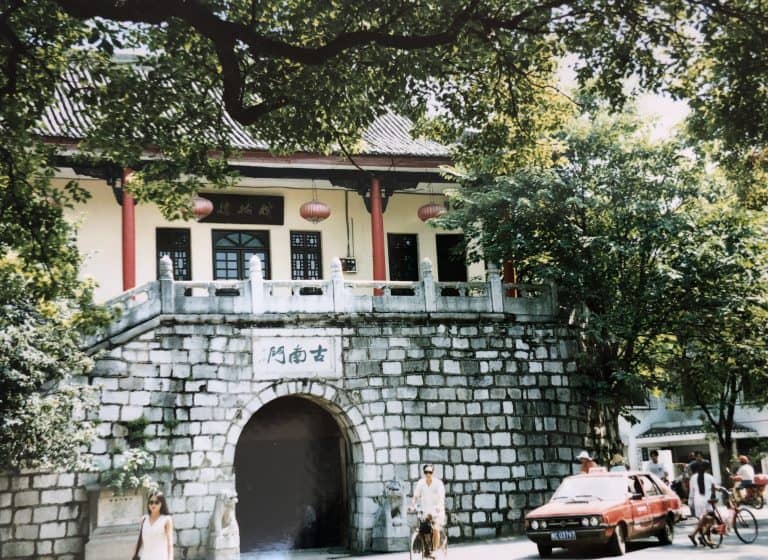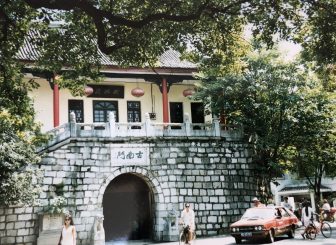 On the way, at first I saw only a few cars and people but when we entered to the city centre, there were so many people and bicycles that I felt like shouting "We are in China!".
It was so chaotic that the traffic rules seemed to be dealt flexibly.
The hotel we had booked was Tai He Hotel, which looked better than expected.
There were a few men hanging around in front of the reception desk, which reminded me of a hotel in Bangkok run by a Chinese.
It cost 150 yuan per night (in those days $1=8.28 yuan).
The things in the room were nothing surprising and it was air-conditioned, but everything was old and scratched on the surface.
And I found one cockroach.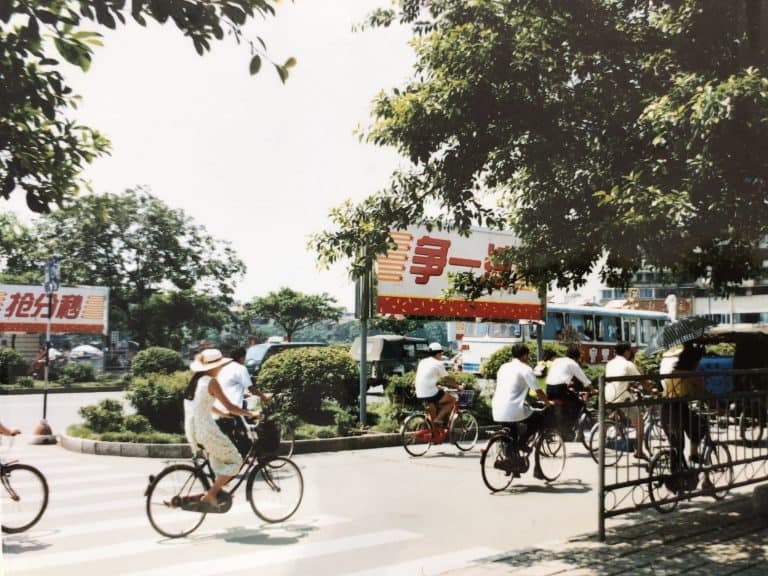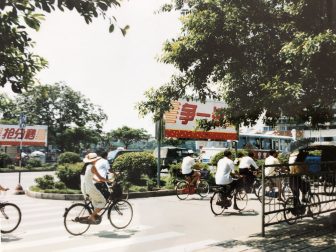 Well, this holiday was the one with the very small budget and I was travelling with just one rucksack, so I told myself that I had to get used to this kind of situation and a cockroach should have been nothing.
Next morning, when we went out, I was overwhelmed by the large number of people outside.
I wondered why so many people were walking around during the working hours in a weekday.
Small shops like booths were lined up on the both side of the dusty road.
At a glance, it looked messy, but when I saw people closely, I realised that they were dressed neatly and not so different from Japanese people.
I was much more casual than them, wearing a pair of baggy cargo pants.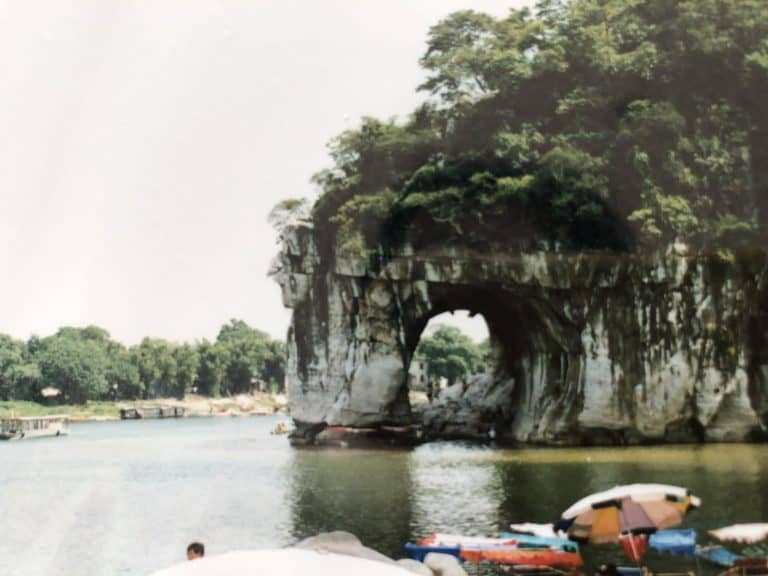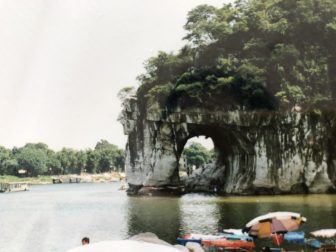 We found the office of China International Travel Service (CITS) and arranged for the journey ahead as well as booked a half day tour in Guilin.
At 2:30 pm, the friendly chubby woman at CITS with the lovely round eyes came with a driver to pick us up.
First, we went to the Elephant Trunk Hill which certainly looked like an elephant trunk and then we went to climb Fubo Hill.
This was the highlight of the day for me.
We climbed up the staircase of about 300 steps apparently under the scorching sun.
I was gasping, my legs were shaky, my head was spinning and I was sweating a lot….
I had not had this much of hardship for a long time.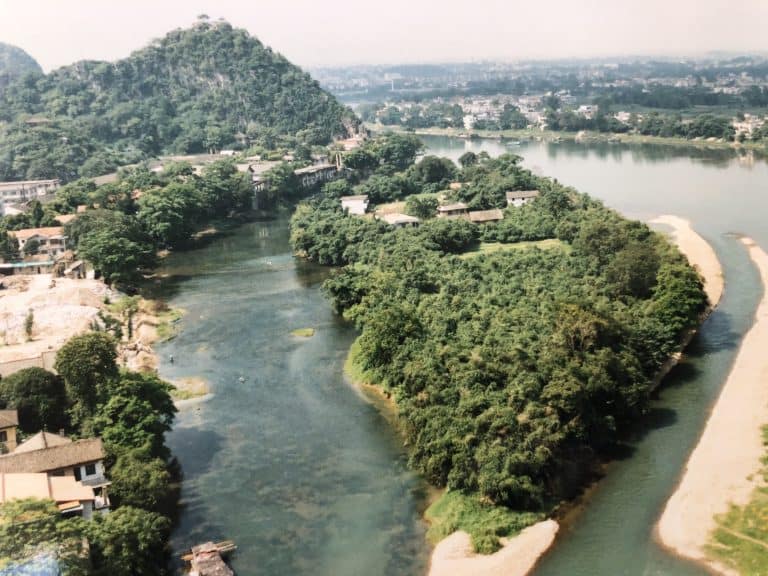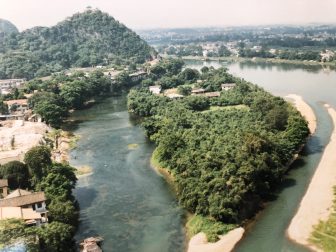 Finally we could see the wonderful view from the top.
The view of the jagged mountains which are the symbol of Guilin was impressive.
After that they took us to a tearoom where I recovered slowly.
Here we had a cup of tea of Katsura leaves in the Chinese tea ceremony way.
Then we went to Reed Flute Cave, a limestone cave.
I liked it as the scale was large and the effect of lights were beautiful.
By the way, when we were queuing to enter the cave, I saw a woman wearing a sleeveless dress but she had not shaven her armpits, which made me astound.
I remembered then that when I had travelled for the first time in Europe, I had seen the same thing in the Netherlands.
Even the perception of 'beauty' or 'cleanliness' is different from place to place…
The rest of the tour was just visiting shops, such as a pearl shop and an ink-drawing shop.
China is a proper capitalist country, I understood.
Before the tour ended, the driver said to me, "You are beautiful like a Chinese woman".
Oh, well…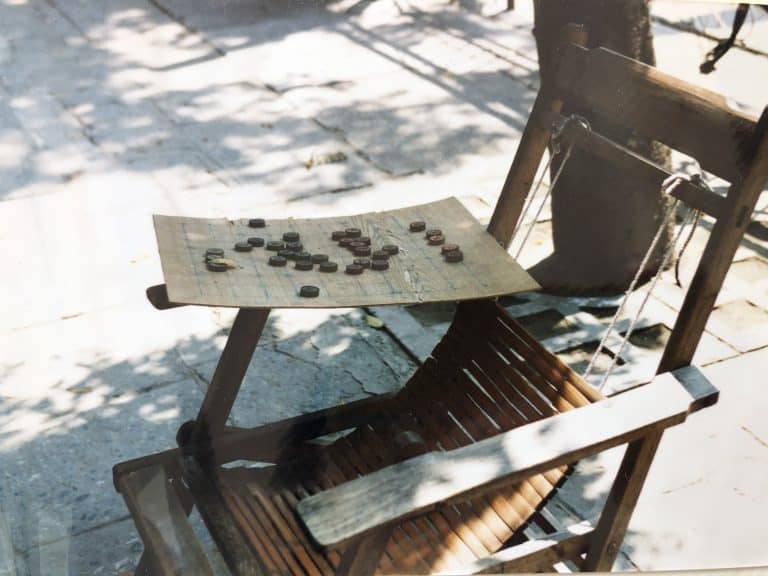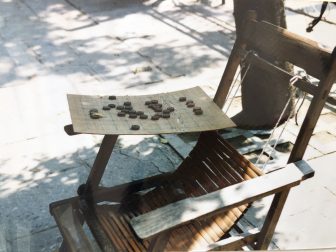 In the evening when we went out for dinner, I realised that they do not have enough streetlights in Guilin.
So many people were squirming in the dark, which I felt eerie.
I saw one man writing something on the pavement with a piece of chalk and people were reading it.
As the number of the letters in one line was all the same, I thought it could be a poem.
Was it the way to publish their poems in China?
We had dinner in a restaurant in Guilin Hong Kong Hotel on the 19th floor expecting a nice night view, but as I said, they did not have much light, so it was just black.