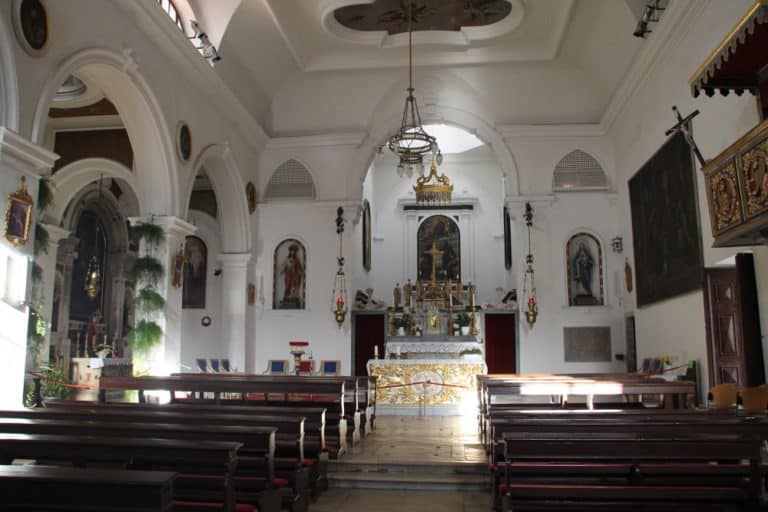 [ Feb.2014 ] After climbing up the wall of Piran in Slovenia, on the way back, I saw a nice photo of a beautiful cloister.
So we went in the church there.
It is the church of the Friary of St.Francis and it was built in the 14th century.
They were using a big shell for the container of the holy water, which was nice.
According to the leaflet, the famous violinist in the 18th century, Giuseppe Tartini had his early education here.
His family's grave is here, too.
While Piran was in Yugoslavia, the friars were sent to exile and buildings were nationalised.
After Slovenia became independent, it was returned to the friars in 1997.
By the way, in a church, a mother and a daughter who were speaking in Italian changed to Slovenian language when we entered the church.
Apparently both Italian and Slovenian are official language in Piran, but there might be unwritten rule not to speak in Italian when other people are around.
I remember the Italian taxi driver telling us that people around here seem to try not to speak in Italian.
By the way, I heard that soon after the Baltic three countries became independent in 1990, if someone spoke in Russian, clearly he/she was hated.
But now, the resort area in those countries are full of Russians.
There are situations in each place, which are not known by outside world.