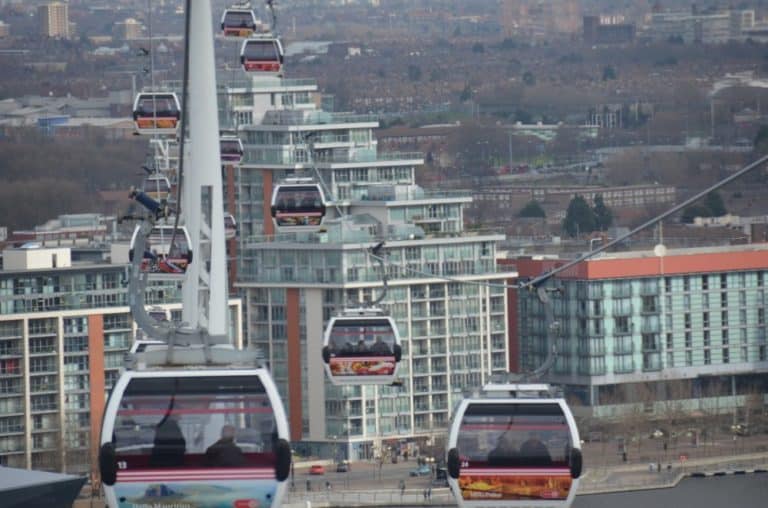 [ Mar.2014 ] I have known that the ropeway was built over Thames in east London for some time, but I have not had any occasions to visit this area, so I haven't tried it till now.
This time we came all the way to ride it.
The weather forecast was not correct unfortunately, but still, flying high in the air over the river was a great experience, better than expected.
According to the sign at the station, this was built in 2012 and the length is 1103 metres.
The highest point is 295 ft.
Each car can contain 10 people and greetings like "Hello Japan" "Hello Australia" are printed outside with some picture of the each country's image.
From the window, I could see the big tent, O2 Arena, tall buildings in Canary Wharf, Thames Barrier and so on.
But I had to see the waste treatment centre, too.
And the other side of the Thames was rather boring.
Only new flats and Exel, a conference centre were there.
This ropeway was originally built to connect Olympic stadiums.
Apparently, the airline company, Emirates has promised to pay the running cost for 10 years, but I wonder what will happen after that.