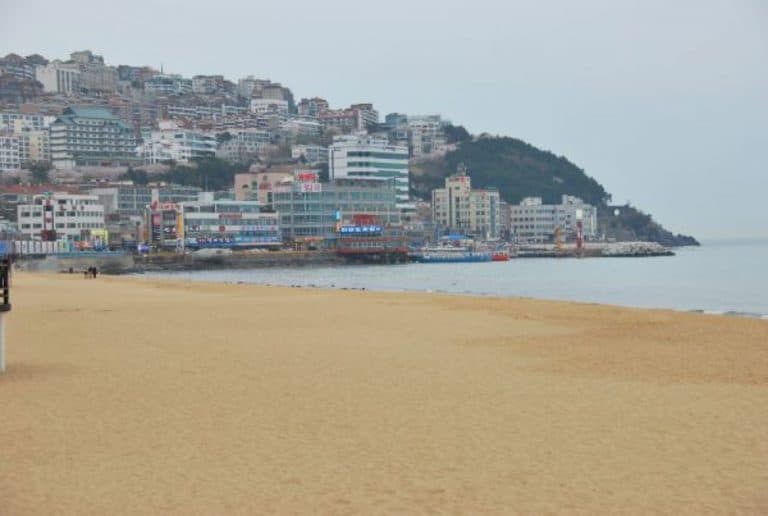 [march 2012] In Busan, we stayed in a hotel on the beach, far away from the centre.
We walked a bit on this Haeundae Beach, which is one of the most famous beaches in Korea and in summer this place would be covered by people.
But on this April rainy day, not very many people were around.
The geography of this beach somehow reminded me of Nice in France.