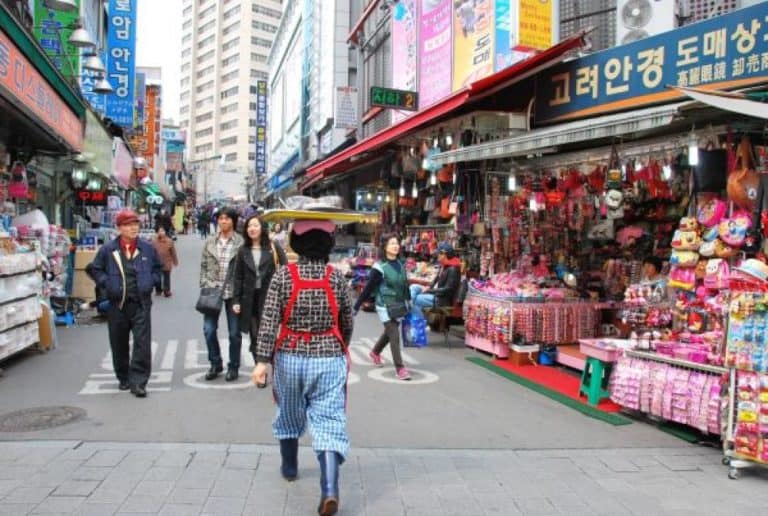 [april 2012] Before leaving Korea, we went to Namdaemun Market in Seoul.
We have seen many shopping area in Korea by now, but this was the ultimate one.
In one leather shop, when I said 'oh, this is pretty' and the man in the shop said 'yes, the price is pretty, too'.
I found another good jacket and said ' this one is pretty, too', then he said 'yes, but the price is not pretty for this one.
The price is scary' , all in Japanese.
It was so funny that I could not helping myself buying one.
On the road there was a calling, 'Hey, young ladies, how about counterfeit goods? Perfect counterfeit!'On the road, where so many people were walking up and down, some women with permed hair were cooking and same kind of women were eating.
I felt Asia strongly here.