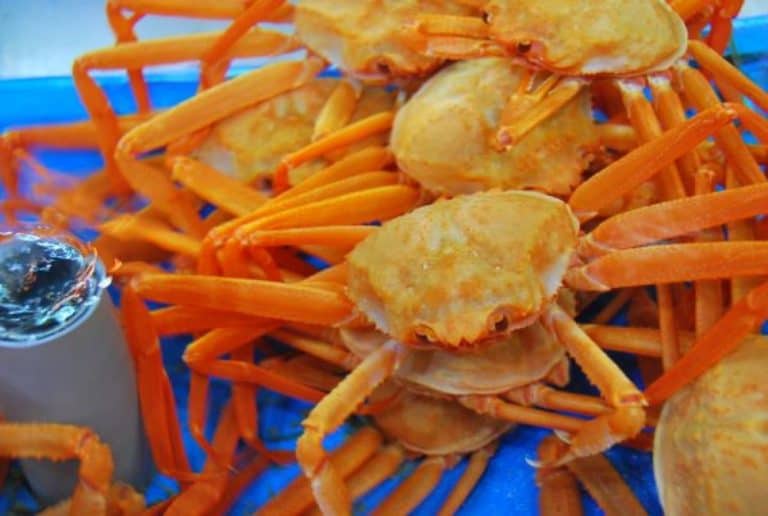 [April 2012] These are the crabs sold in Gijang Market in Busan.
Here there are lots of tanks with numerous crabs being kept alive.
Only a few days ago, we were in Kanazawa in Japan and saw fish market where they sell crabs in a box, one by one.
It is so different and felt overwhelmed here in Korea.
This difference of how to sell crabs represents the difference between Japanese and Korean people's character, I think.
Anyway, we had a crab dish in a restaurant within the market, which was very good, but to be honest, I missed Japanese soy sauce and vinegar…