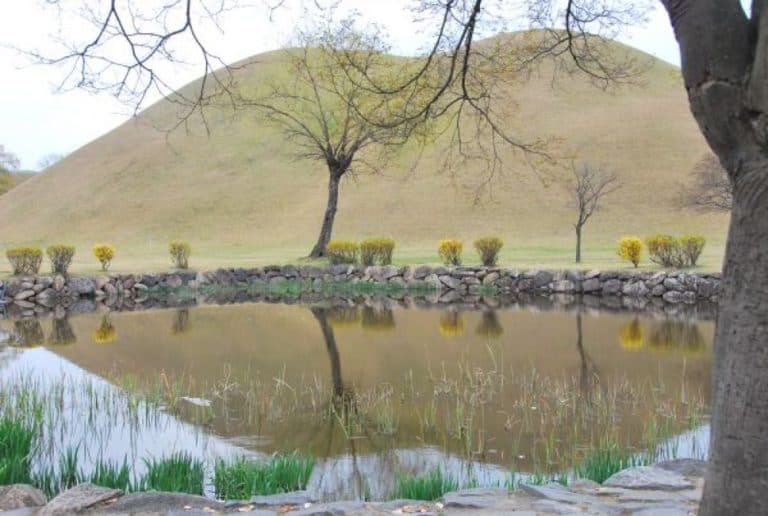 [april 2012] After lunch in Gyeongju tour, we visited tumuluses' park.
One of the tumuluses is called Cheonmachong and we could enter there to see how it was made.
But they do not know whose tomb this is.
It has to be one of the 57 kings in Silla era.
In Korea even now there is a custom of burial according to our guide.
Actually I saw something like tombs from the train with small mount dotted around in the countryside.
Those can be the current tombs.