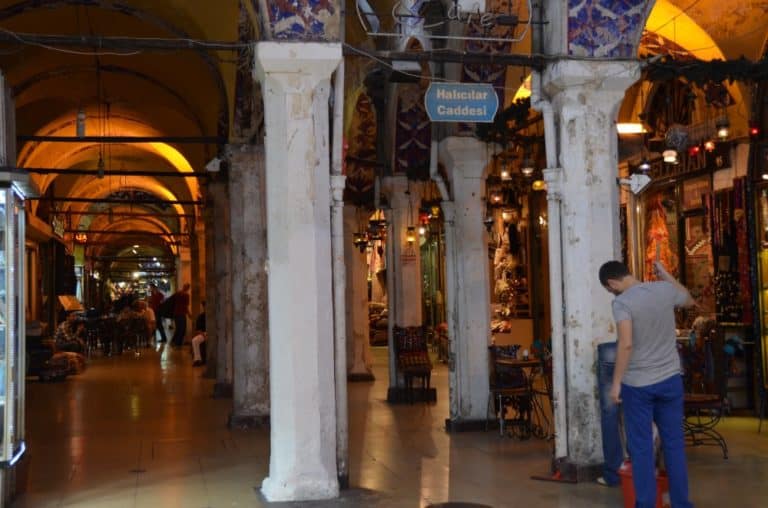 [August 2012] Our Turkish holiday is coming to the end.
The last destination was the Grand Bazaar in Istanbul.
I had about 3 hours in the morning before my flight so I took a taxi to get there.
The last hotel was situated in the area called Topkapi, but it is far away from the centre where Topkapi Palace and others are and it took about 30 minutes in the traffic jam in the city.
Because it was in the morning, the shoppers were not so many and the shop workers were cleaning the floor.
Last time I came here was about 15 years ago and one of the noticeable things were that there are not so many real Kilim products any more.
Not only in Grand Bazaar, but anywhere, I could only see the boring ordinary machine made cloth products.
I asked about this to one of the shops where they still sell the real stuff.
He said that there are still real kilims but people started making the easy and cheaper copies and they got more and more popular.
What a shame! Anyway, I bought a small rug in a shop called Kalender Carpet, and said good-bye to Turkey.