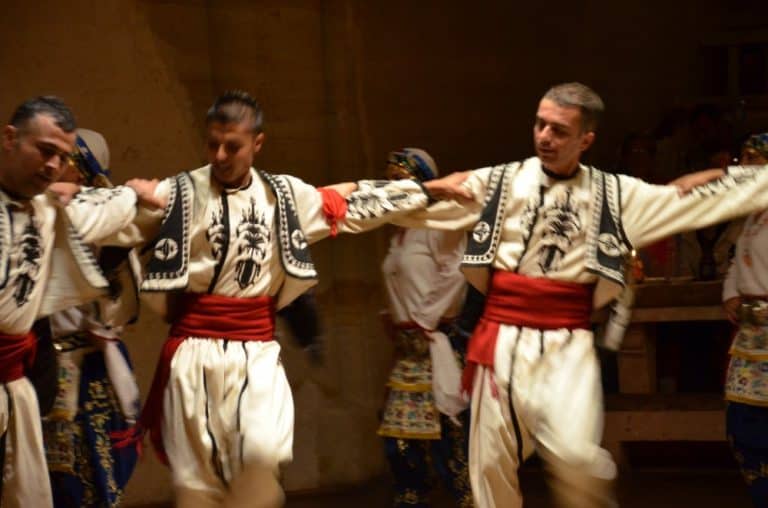 [August 2012] In Cappadocia in Turkey, we saw a folklore show.
When I went into the hall, I was surprised because I think I came here before when I visited Cappadocia about 12 years ago.
I totally forgot about it.
9 dancers, 1 belly dancer and about 5 musicians performed for us.
They sometimes call the audience to the stage to dance together.
I can understand its strategy to arouse audience to enthusiasm by doing that, but to be honest, it was a bit too silly.
Among those audience who were on the stage, there was an Oriental man, who refused to copy the dance, but showed his own version of the dance, which was very funny and good.
He made me laugh a lot.
I thought he was a Chinese, but he might have been a Japanese…?