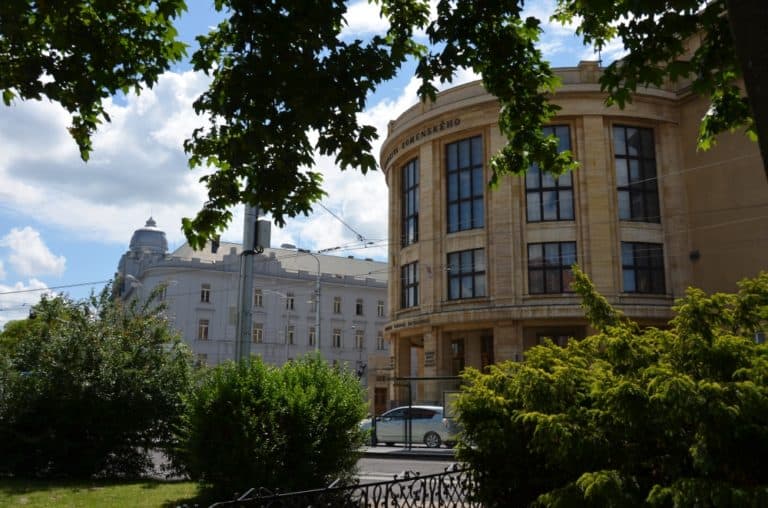 [ May 2016 ] On the last day of our stay in Slovakia, we joined the free walking tour in Bratislava.
We joined this kind of tour in Gdansk in Poland last year and it was very good.
This time, the guide was Andi, a young energetic woman who had just graduated an acting school.
We learned a lot of things this time, too.
For example, the crown on top of the tower of the cathedral is made of real gold and its size is as big as VW 4WD. She told us some interesting customs in Slovakia, too.
They apparently eat carp for Christmas.
People buy the alive fish and keep it in their bathtub for a few days.
During those days children get familiar with the fish and give it a nickname and so on.
So when they eat them, children are not happy. Another custom is that on the 1st May, boys declare their love to a girl by putting a pole in her garden.
Not only happy funny stories, but she also told us about the "Prague Spring" in 1968, when we were in a park where we could see the law faculty of the university (photo).
Apparently the military intervention started here. In the famous photo which shows the Soviet tanks coming into the city, there is this university building in the background.
She told us that people have the mixed feeling about communism era, for example, her mother who is 50 years old misses that time, as she cannot find a job now.
We had a great weather during our holiday in Slovakia, but the last moment, the heavy rain started.
This was the time that in France and in Germany they had a huge problems of flooding.
Compared with that,we were really lucky.
5 things to do in Bratislava the capital of Slovakia.