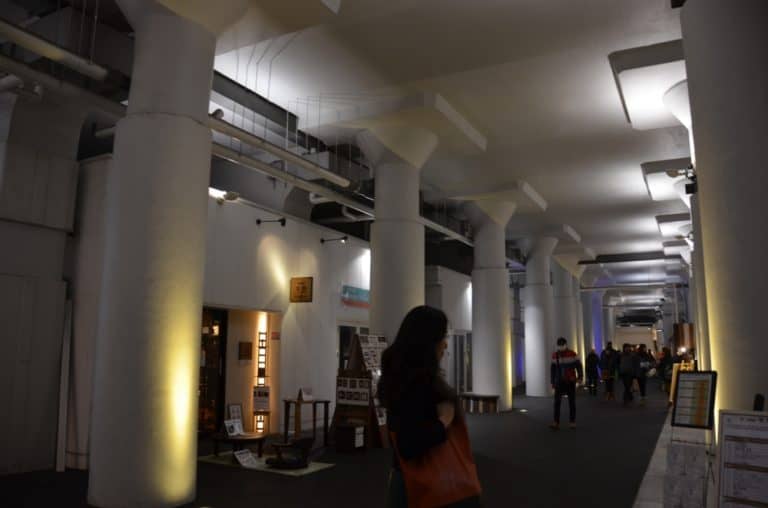 [ Dec.2014 ] "2k540" sounds like a code number, but in fact it is the name of craft arcade under the railway between Akihabara station and Okachimachi station in Tokyo.
We went there for the first time.
Last time when we came to Tokyo, we tried here, but we were disappointed as it was closed because it was Wednesday.
This is an enjoyable space.
If you have a fat wallet or a valid credit card, you can enjoy more.
I counted the number of shops in the leaflet and there seems about 50 shops which sells things they make themselves.
My impression is that there were many accessory shops and leather shops, but this maybe because of my taste.
Actually there were some furniture shops and an umbrella specialised shop and so on, too.
In the event space, there were some artisans having stalls and I fell in love with one of the bags there and bought it.
It is a work of a young woman from Asakusa and she carved an old Japanese lacker picture called "Kai zukushi" on to the leather by hand.
I will enjoy using it.
The name, 2k540 means that this place is situated at 2.54 km away from Tokyo Station.
In the railway turms, apparently they discribe a site by the distance from the main station by kilometres.
The name came from that custom and it is pronounced as "ni-kay-go-yon-maru" .
Well, this place was developed by Japan Railway Urban Development Corporation.