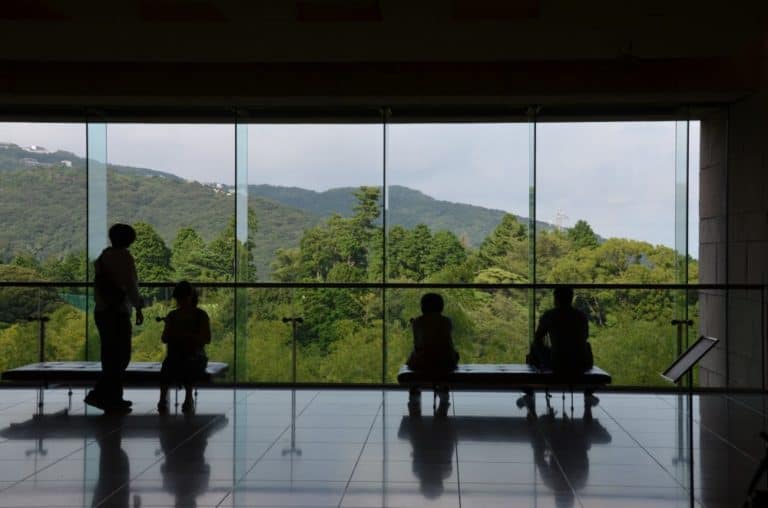 [ Aug.2014 ] The first place we visited in our family trip to Atami was MOA Museum of Art.
This museum was founded by a cult founder called Mokichi Okada.
Apparently he originally wanted to become a painter, so probably he was learned in art.
The main exhibits were traditional Japanese art, but when we visited, they were holidng a special exhibition "Let's Play with Art of Light", which was very interesting.
There were works of 9 artists, for example, a picture of light and shadow projected on whole wall, an area where illustrations were projected on the white pages, mysterious thing which produced strange shadows when we touched it,  a system which showed our shadows in an unnatural and interesting way on the wall, and so on.
As the title of the exhibitoin said, we could play with those things, which was enjoyable, though they may have targetted children.
As for the permanent exhibition, I thought it was interesting to see there were various faces of Buddha.
Some did not look Japanese at all.
Well, it is natural as Buddha was an Indian…
A child of about 10 year old were putting hands together in front of the statues.
Also, the escalators to the mail hall was wonderful, though this is not the exhibits.
It was a strange building that you had to climbe up 7 escalators to get to the ticket office.
The spaces of these 7 were illuminated in different colours which changed continuously.
I enjoyed it very much.