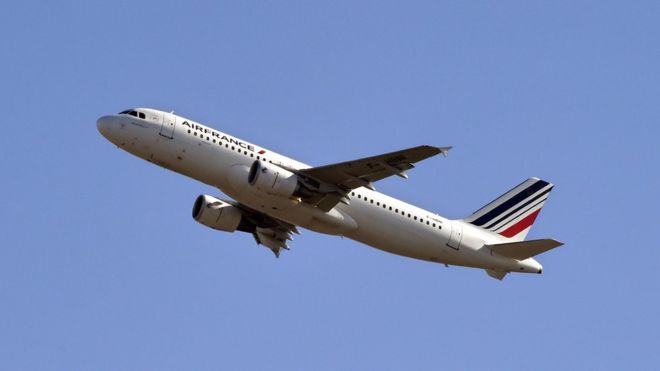 Air France (formally Société Air France, S.A.), stylised as AIRFRANCE, is the French flag carrier headquartered in Tremblay-en-France (north of Paris).
The airline's global hub is at Paris Charles De Gaulle Airport.
According to the company's official web site, Air France was formed on 7 October 1933, from a merger of different airline companies.
Of these airlines, SGTA (Société Générale de Trasport Aérien) was the first commercial airline company in France.