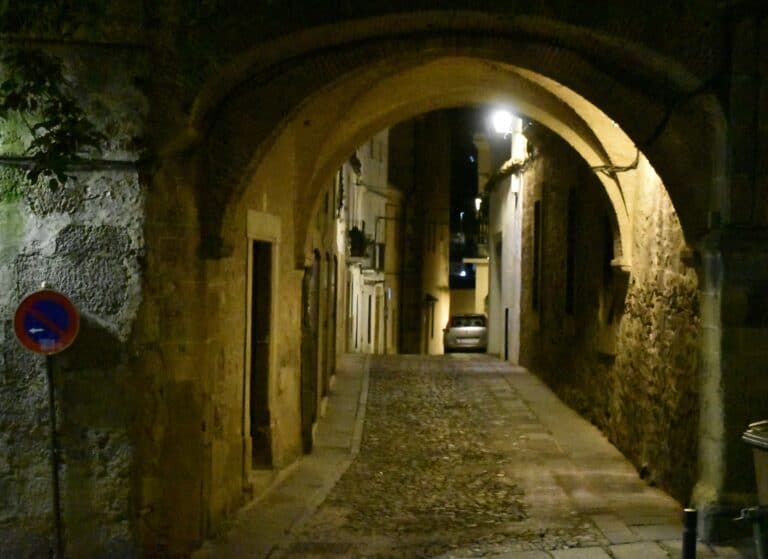 [Dec. 2022] On the first day in Caceres, a town in western Spain, we went out for a walk after dark.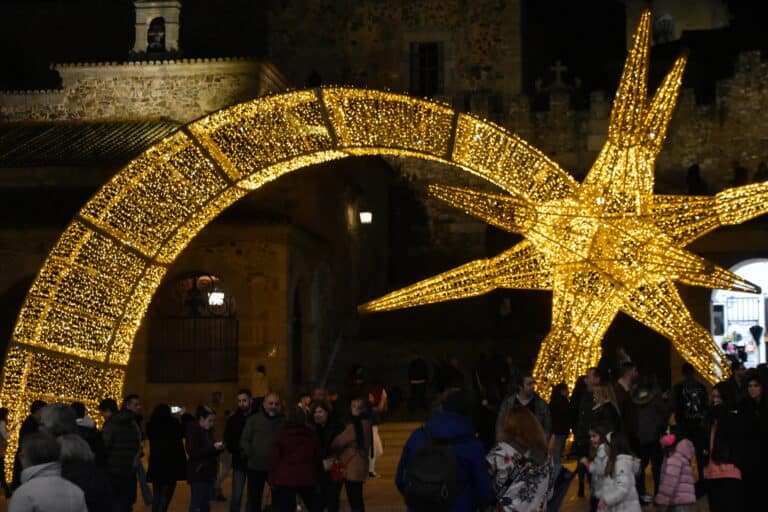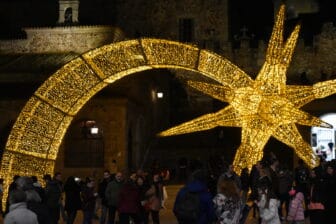 I took a good nap after lunch, but was woken up by the loud noise outside.
Our hotel was in a building facing Plaza Mayor, but our room did not face the plaza, so it remains unknown what happened.
This day was the day after Christmas, and there may have been some kind of festival.
By the time we got out, the commotion had subsided.
But there were many people in the square.
I felt something like the afterglow of a festival.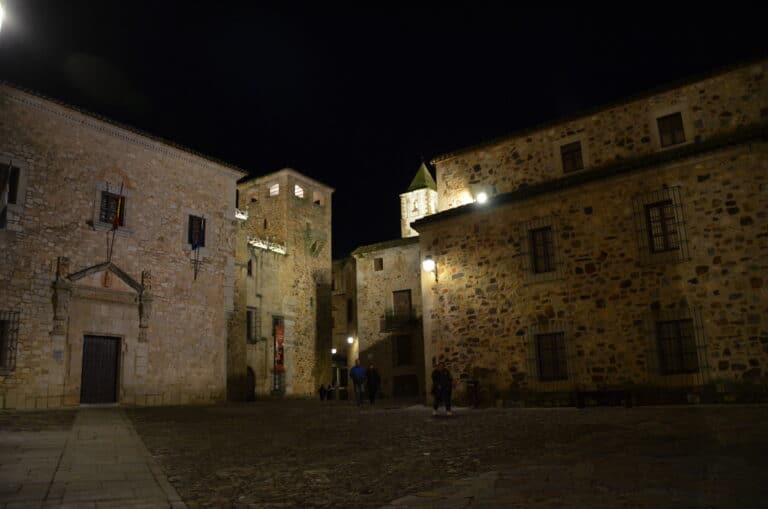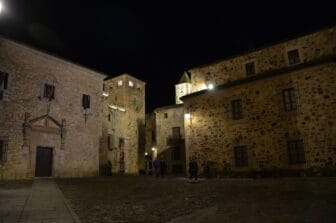 We walked around the square and then went through the walls to the old town.
There was a pharmacy on the way, so we bought necessary medicines.
The pharmacist at this time did not speak English, but she communicated with us using Google Translate.
I thought she was smart, but at the same time, I felt strongly that it has become a convenient world.
The old town inside the walls was almost deserted and very quiet.
We got a little hungry, so we went back to Plaza Mayor and looked for a restaurant where we could eat lightly.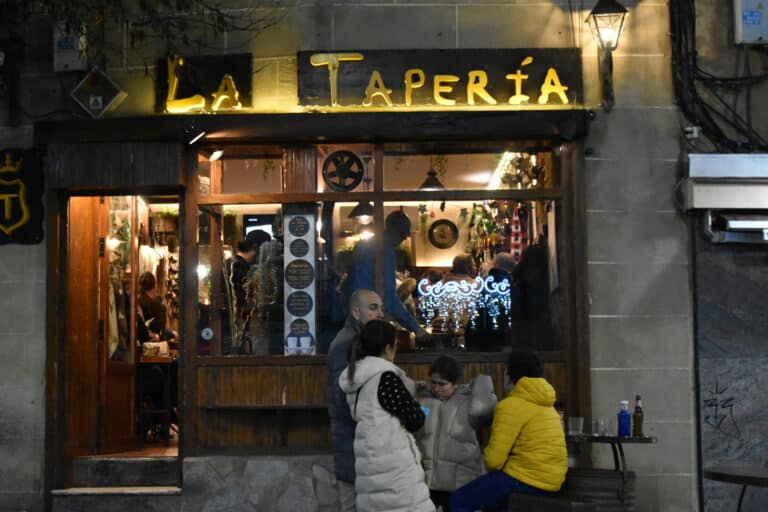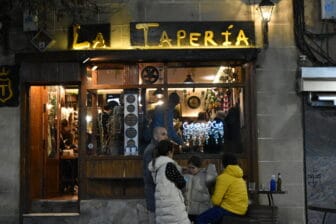 A little further down Gran Via street from the plaza, there was a restaurant with a warm atmosphere, so we went in.
The appearance of the shopfront is very important, isn't it.
It's called La Taperia.
The inside was a restaurant with a unpretentious atmosphere made of stone and wood.
Here, we ate first a light sausage that served as appetizer, then a plate of jamon (ham), cheese and bread.
We were expecting the jamon to be exceptional, but in fact, it was too fatty for my liking.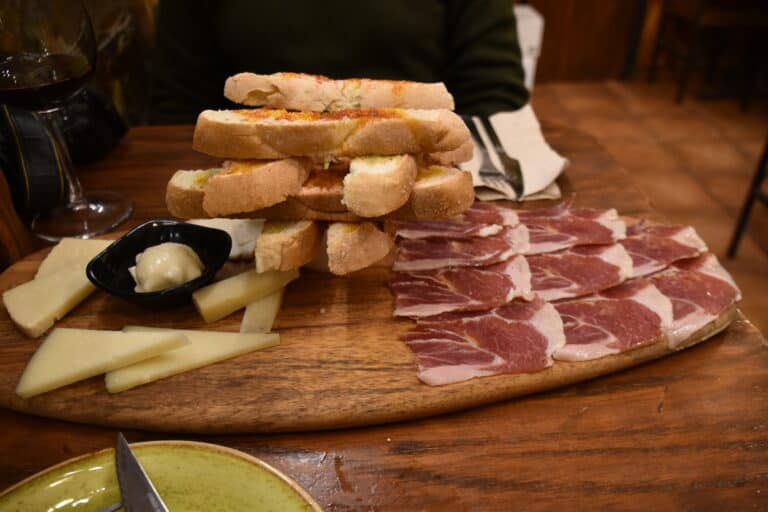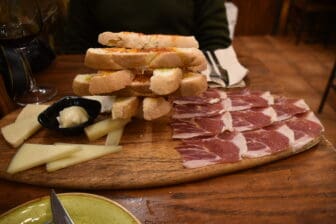 Most of the cheeses were dry and hard, though taste was good and we couldn't eat them all.
The bread is cut into long strips, and it is served with paprika and tomato sauce.
It was simple and good.
First, we had a glass of red wine, but we were thirsty, so we had a glass of beer each.
It was reasonable at €31.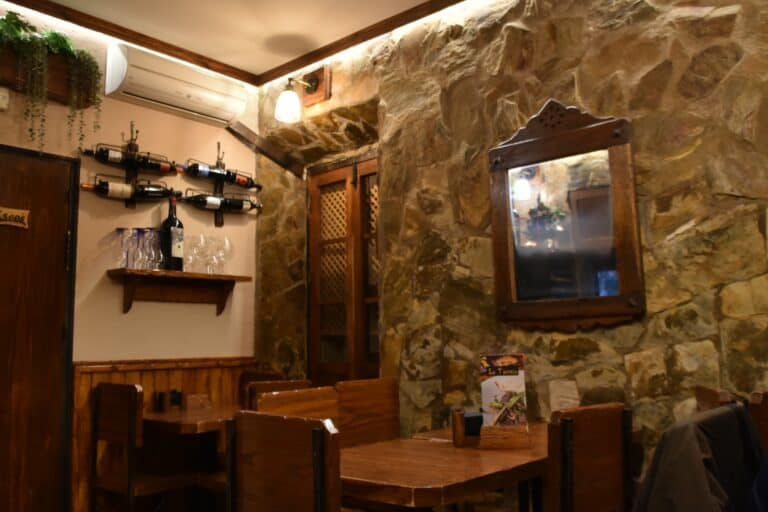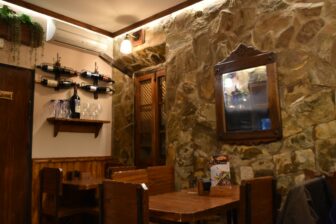 Every time I come to Spain, I notice that even though Spain is a wine-producing region, Spanish people love beer.
Most people were drinking beer here.
I love this kind of "light meal", but I had a feeling that I would not eat enough vegetables during this holiday…