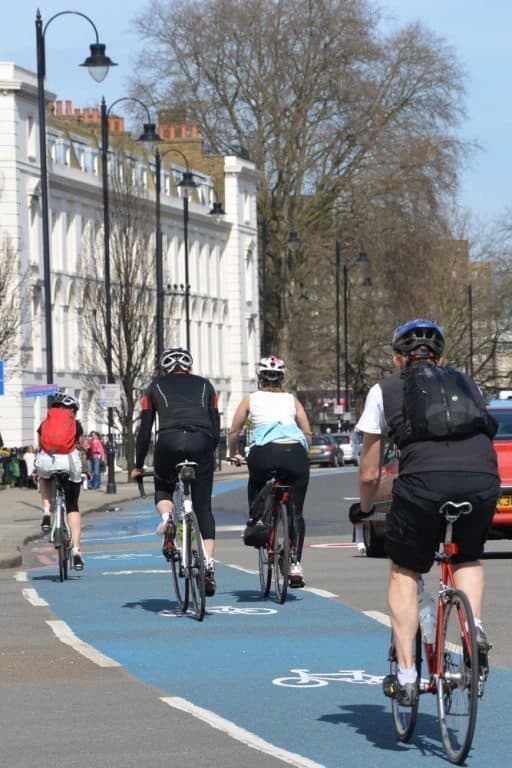 [ Apr.
2013 ] Here in London, you mayhave noticed blue roads recently.
I did not know until one of my Facebook friends told me, but this is a special road for cyclists.
The purpose is to encourage Londoners to use bicycles for commuting and has got a grand name ' Barclays Cycle Superhighways'.
The reason why it is blue is because of Barclays Bank's funding, whose company colour is blue.
At the moment 4 routes are completed and by 2015 they are planning to make another 8.
The current Mayor of London, Boris Johnson is known to be a keen cyclist.
I have seen him cycling away on the road, too, before he became a mayor.
His messy platinum blond was so noticeable.