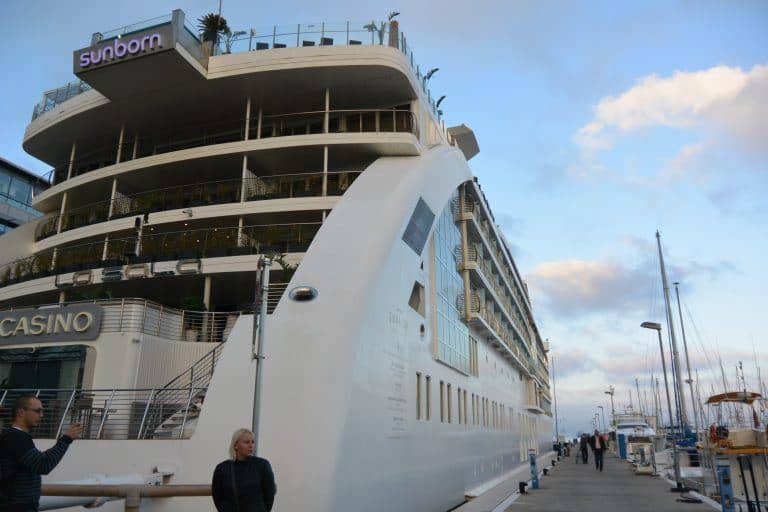 [ Nov.2016 ] The hotel we stayed in Gibraltar was unusual.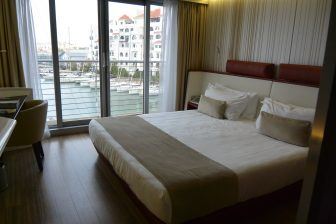 An anchored boat was the hotel.
Its name was Sunborn.
We did not feel that we were in a boat when we were in our room because it did not move at all.
Apparently it is a 5 star hotel and the room was spacious and the facilities and amenities were very good.
The staff there was nice and friendly, too.
There was also a casino on the boat.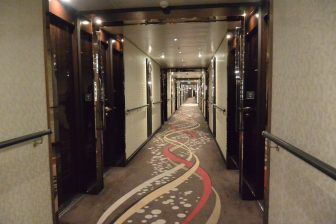 I looked it up on the internet and found that this is one of a chain of hotels.
They started a super yacht hotel in 1998, the first of its kind in the world and this one in Gibraltar opened in 2014.
On their internet site, they say "Super yachts have become world's ultimate symbol of wealth and exclusivity" and the clientele were all that kind of people who love and long for the celebrity way of living.
In a way, I felt all of the people in Gibraltar were that kind of people.
Not only holiday makers, but the residents, too, are pompous and not down-to-earth.
After a short rest, we went to an Argentinian restaurant we found in the internet.
The name was Gaucho like many other Argentinian restaurants.
We had grilled meat which we had to grill ourselves on the very hot stone plate.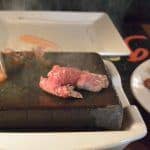 I have never had this kind of dish outside of Japan, so it was fun.
The workers here seemed Spanish.
The meat was tender and the Rioja wine was very nice, so we were satisfied.