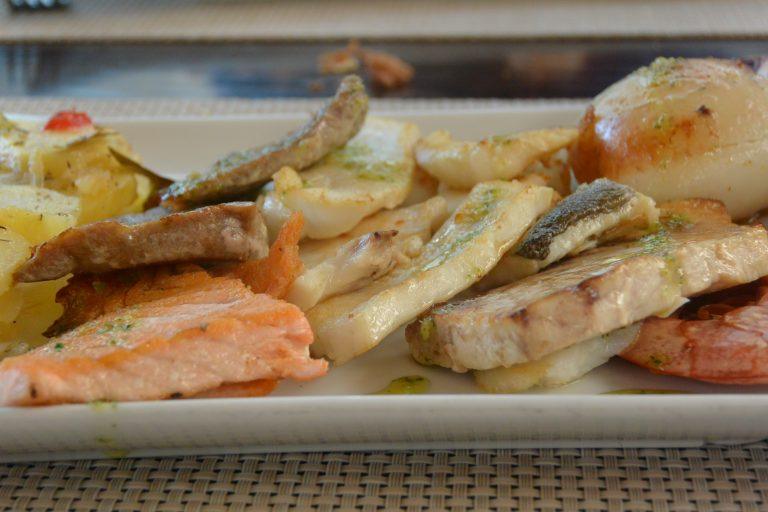 [ Nov.2016 ] After the very long walk from the Rock in Gibraltar down to the town, we got really tired and really hungry.
Because we were at the seaside, we wanted to eat seafood and looked for a restaurant called The Ocean which we found online.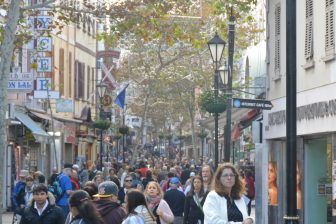 It was Monday, but the streets were full of people and lively.
On the day before, it was very quiet with most of the shops closed, though this is the UK territory (shops are open on Sundays in the UK).
Gibraltar is tax haven so it is a good place to shop.
According to the booklet we got there, the best buy is cigarettes which are half of the Spanish price and one third of the UK price.
And Jewelleries, perfumes and cosmetics are 15-20% cheaper than in Spain and 20-25% cheaper than in Britain.
Unfortunately we do not smoke and I had enough perfumes and cosmetics, so we looked at some jewellery shops.
Probably because it is seaside, there were a few pearl shops, but pearls were not cheap at all.
We found one silver shop and we bought something there.
The card of this Silver Shop says 'It is an owner-run business, unique to Gibraltar' which means there are many chain stores in Gibraltar.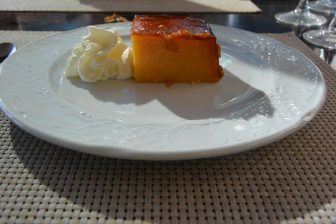 By the way, the currency here is the pound sterling.
When we got some money out from an ATM, the £20 note was the same as in the England, but the £10 was different.
Anyway, finally we found the restaurant and we ordered the octopus carpaccio and fried rock salmon marinated in vinegar and we shared them.
For the main, I chose mixed grilled fish, which came with many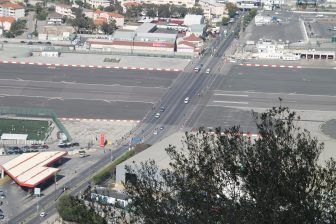 kinds of fish.
All were tasty and plenty.
We had something similar to Flan for the dessert, which we had at the beginning of this holiday and including a bottle of wine, altogether it was about 77 pounds, which was I thought very reasonable.
Very satisfied, we finished our holiday and went to the airport.
This airport was very small and the runway was crossed by an ordinary road, but the size of the aeroplane was normal and the takeoff was normal, too.