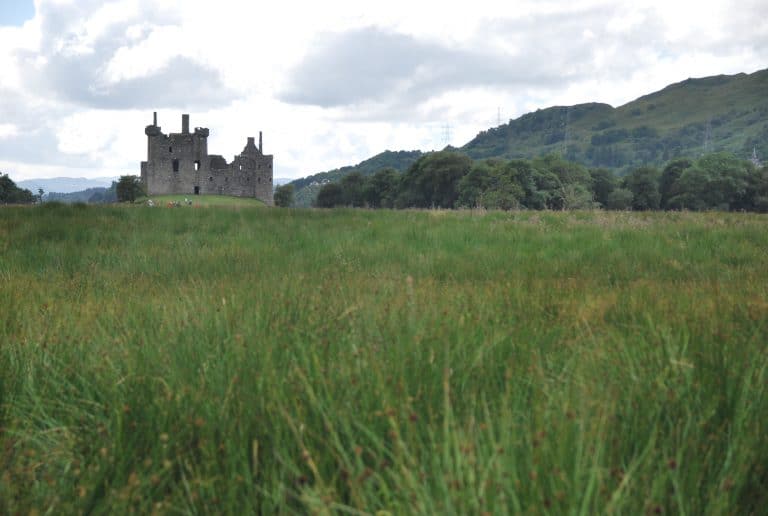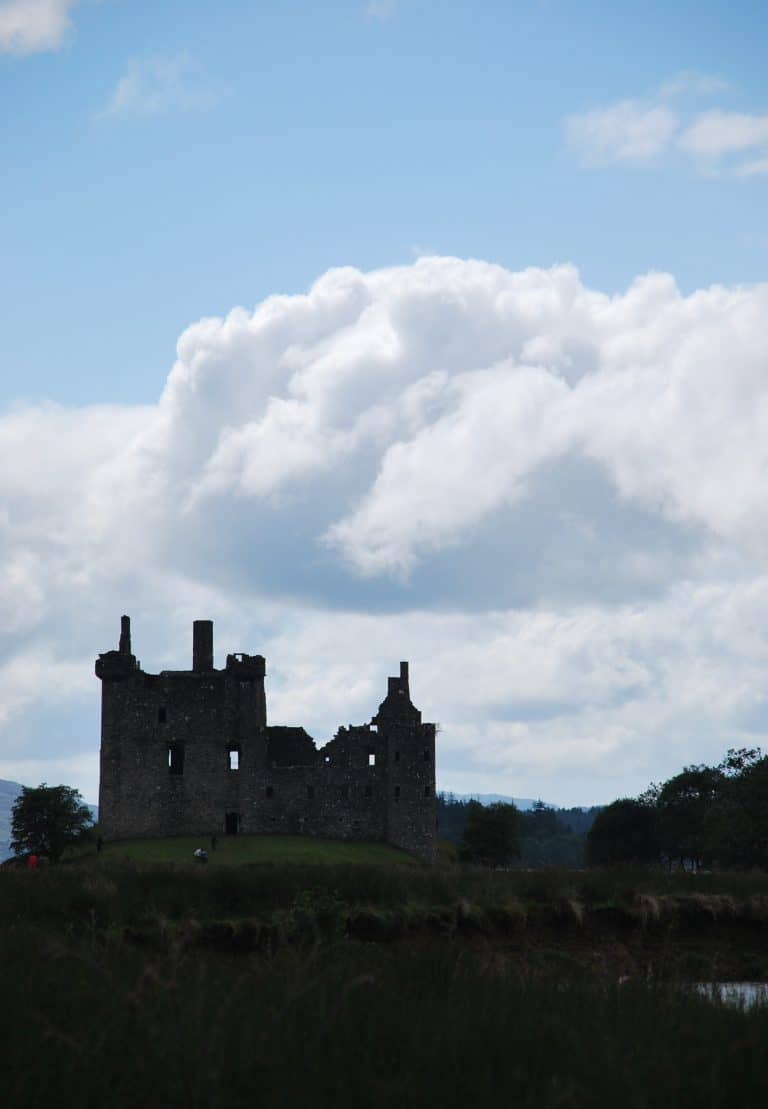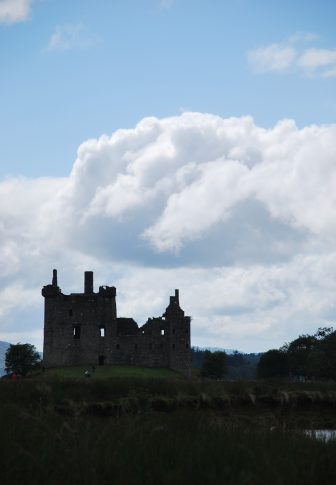 [Aug. 2010] Kirchun Castle was one of the places that impressed me on the first day of the bus tour of the highlands and islands of Scotland in 4 nights and 5 days.
This Kirchun Castle was a picturesque castle ruin on the shores of the lake, Loch Awe.
It was also the cover of the guidebook we had.
We were actually planning to look at it from a point on the shore of the lake (the cover photo of the book was also taken from here), but because the place was occupied by buses and cars, we couldn't stop our minibus.
So the guide decided that we should walk directly to the ruins of the castle.
We had to walk a little less than a kilometer in the wilderness from the road where cars pass, which was also good fun.
The castle was built in 1440 by the Campbell clan, who had power around here.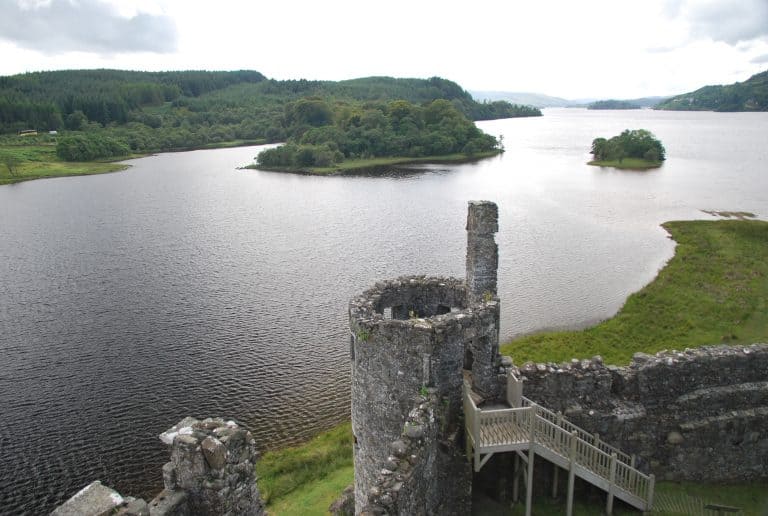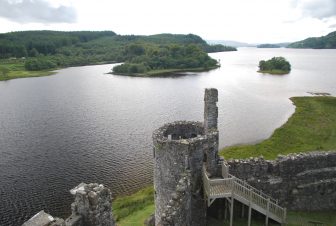 It was used until the middle of the 18th century, but then it was abandoned due to the damages by lightning strikes and storms.
We could climb the tower on the premises and enjoy the view of Loch Awe from above.
And here, my mobile phone rang, and my colleague talked about my work.
I felt like laughing at the huge difference between the beautiful natural scenery in front of me and the content of the call that I was listening to.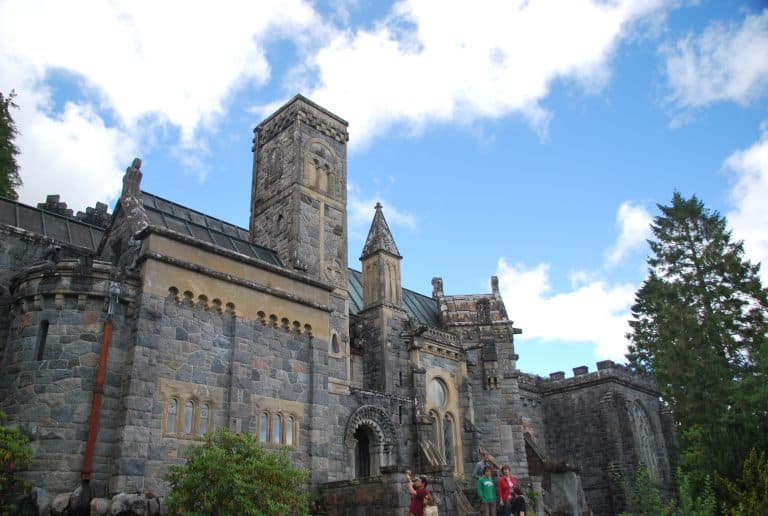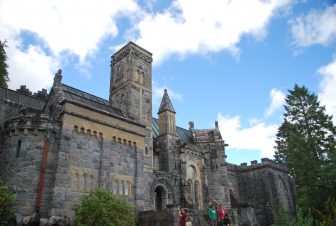 In the first place, it was surprising that the phone reception was so good in this environment.
Leaving Kilchurn Castle, we headed for St. Conan's Kirk, a church also on the shores of Loch Awe.
Kirk is a Scottish word for church.
It was a magnificent church disproportionate to such a countryside.
This was also the work of the Campbell family, but it was much newer and built in the latter half of the 19th century.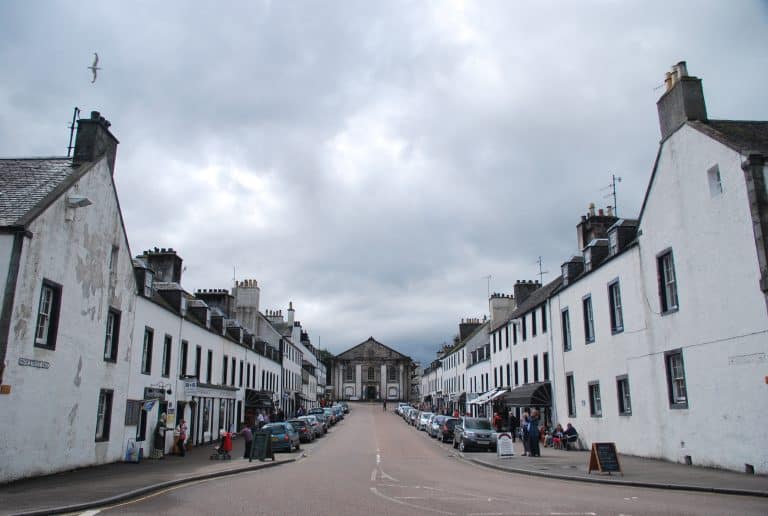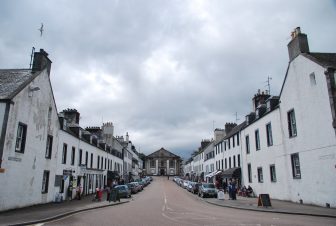 The mossy Celtic cross was quaint.
Oh yeah, before we got to Loch Awe, we stopped by a town called Inveraray and had lunch.
Here, the town was in black and white.
Duke of Argyll (also the Campbell family), who has a vast castle on the outskirts of the town, repainted the houses in the town with white walls and black window frames in the 18th century to coincide with the renovation of his own castle.
This Inveraray is on the shores of Loch Fyne.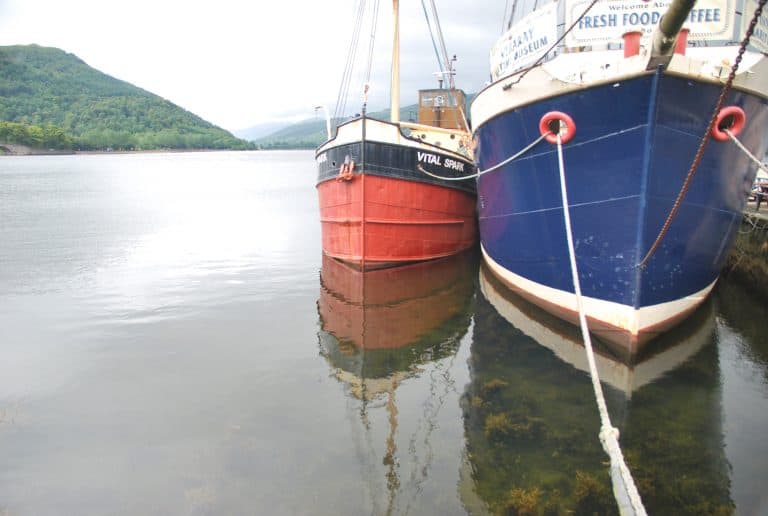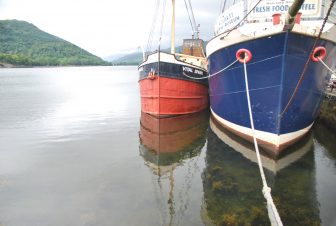 The word Loch often means "lake", but this Loch Fine is not a lake, but an elongated bay like a fjord, so it is the sea.
I saw people fishing.
I chose scampi for lunch thinking it could be nice and fresh.
It was flied, so I could not tell if it was good or bad.