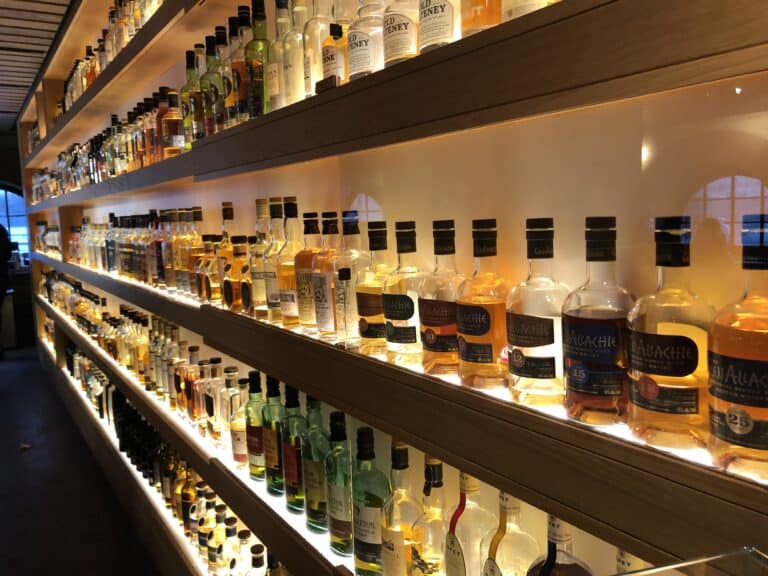 [June 2021] Our stay in Edinburgh has come towards the end, and we had little time left to try Scotch whisky.
Late in the afternoon, we headed out to the Old Town to a museum, the Scotch Whisky Experience along the Royal Mile.
Not only can you learn how barley turns into whisky, but it's also known for its collection of nearly 3,400 Scotch whiskies.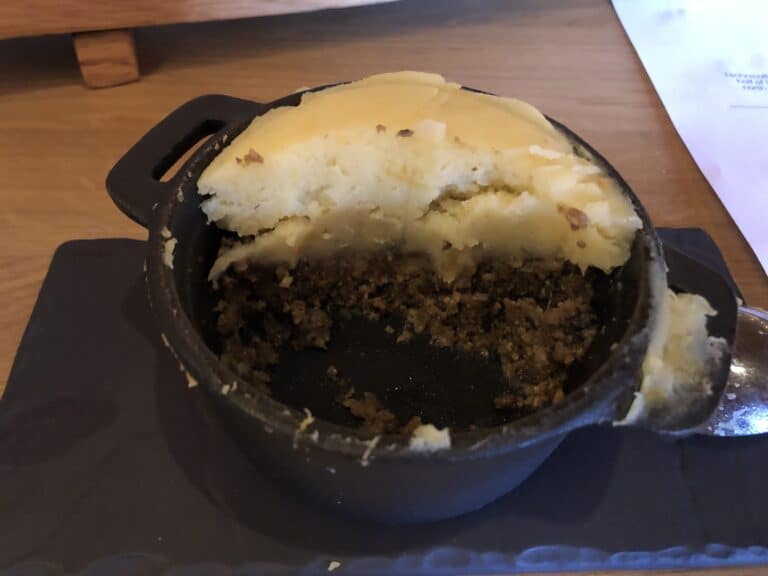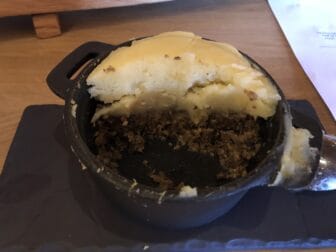 There is also a restaurant called "Amber" here for people like us who just want to taste it without learning about it, so we went straight to it.
We've been here 11 years ago when I first visited Edinburgh with my husband.
At that time, at the bar, while receiving advice from the bartender, we tried various scotches and bought what we liked at the shop, but this time, maybe because of the Covid measures, the tasting was also done at the table.
We tried the Islay Collection (£ 23.55 ) and the Speyside Collection (£ 29.20) with the Pot of Haggis as a snack.
Each collection consists of four types of scotch.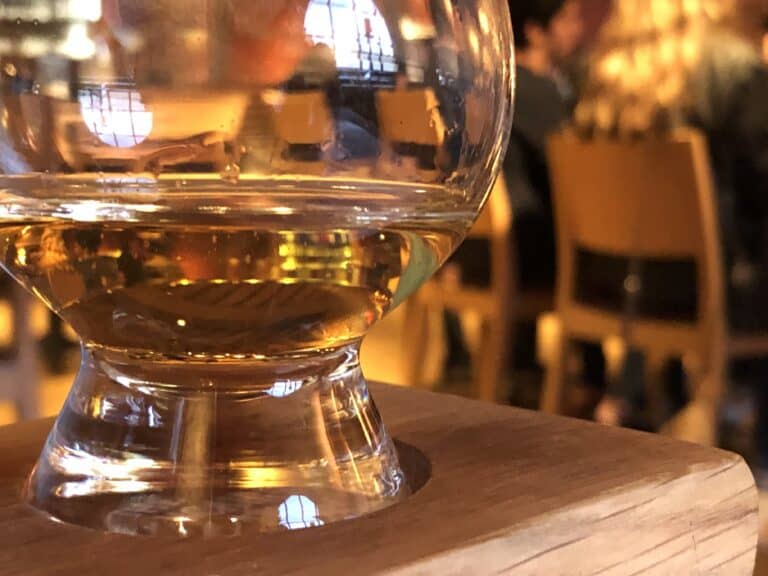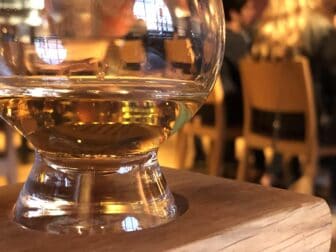 There are four types of Islay Collection: (1) Bowmore Islay 18 years (2) Lagavulin distillers edition (3) Bruichladdich Port Charlotte 10 years (4) Smokehead High Voltage.
The Speyside Collection consisted of four types: (5) The Balvenie 21st year Port Wood (6) The Glenlivet Nadurra Oloroso Cork (7) Benromach Organic (8) Glenfarclas 25th year.
I wrote them down in a memo as well as the order of taste preference.
I liked ①②⑤, then ⑦.
After that, we decided go to the shop on the upper floor and buy about 3 bottles while consulting with the price.
But when we went there, the shop was already closed.
What a shame!
By the way, this "Amber" restaurant serves authentic Scottish cuisine as well as Scotch tasting.
The voucher we got 11 years ago was valid.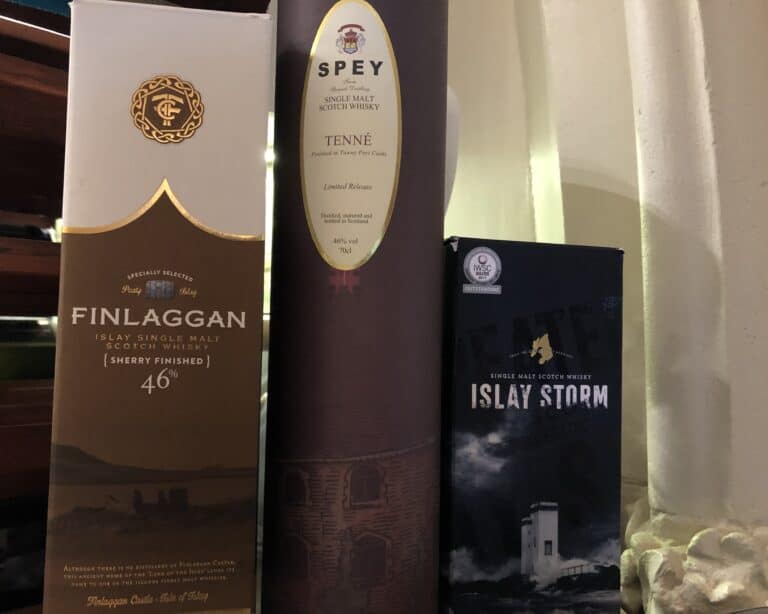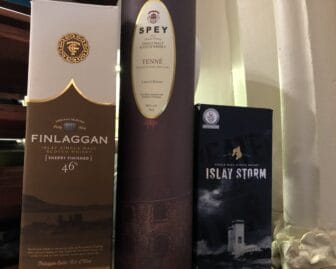 When we went out and down the Royal Mile, there was a whisky shop that was still open, so we went in.
The name is The Whisky Trail.
An oriental looking shop assistant there was nice and friendly, and we bought three bottles that were recommended by him, saying "these are the whiskies that can not be bought at supermarkets".
Those are Islay Storm, Spey Tenné and Finlaggan.
So, all my efforts recording what we liked were waste in the end, but I'm satisfied because we were able to taste them properly at this shop and buy the ones we liked.
The bottles were sent to our home in London a few days later.
A couple of days later, when we were on the way back home, there were a lot of whiskies lined up at the airport shop in Edinburgh, and when we were looking at them to buy an additional bottle, a shop assistant came and asked, "Where are you flying today?"
When I answered, "We are going back to London," he said, "If you're staying in the UK, we can't sell these whiskies."
This is due to Brexit (Britain's departure from the EU).
The Brexit affects on these kind of things, too.
I bear a grudge against Brexit.