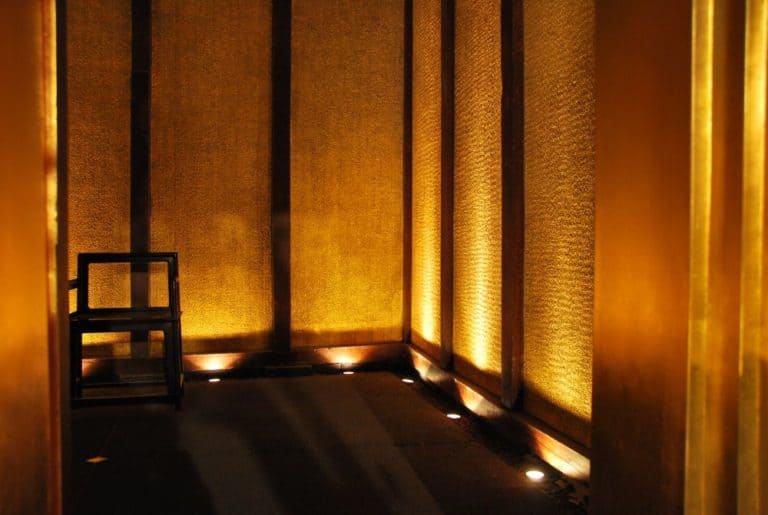 [April 2012] Just to refuge from the rain we went into a gold leaf craft shop called Hakuza  in Kanazawa, Japan.
Here they have a golden storehouse in their courtyard.
They sell a lot of accessories with good taste, not only yellow gold stuff but also a little silvery coloured ones with a bit of platinum contained, which were wonderful, though I am not trying to advertise them.