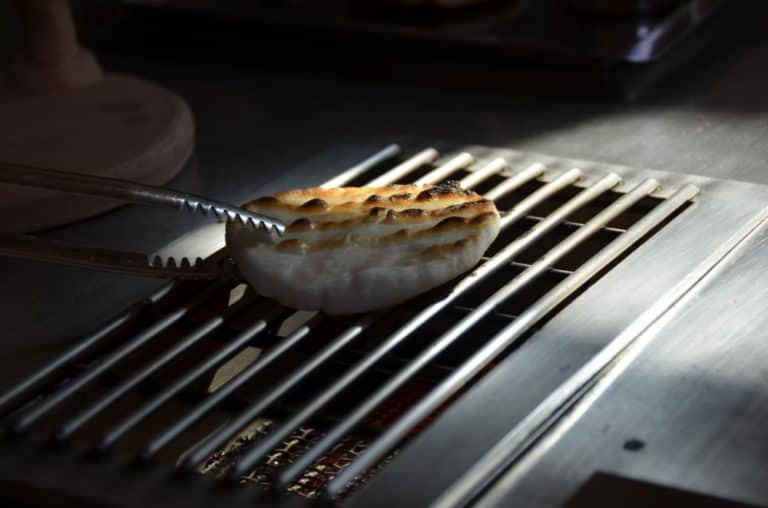 [ May, 2015 ] I like Senbei, which is a type of Japanese rice cracker.
So we went to "Soka Senbei Garden" with my family.
Soka is a mecca of Senbei, which is just outside of Tokyo.
We were expecting to see the real craftsmen making the Senbeis, but unfortunately they were off at the weekends.
So, after we tried some Senbei ice cream and Senbei doughnuts, we tried to make our own Senbeis.
It was a hot day and it felt difficult to sit in front of the hot stoves, but once we started, we enjoyed it.
Everything we needed was already prepared and all we needed to do was grill the round rice based thing for three seconds and turn it for another three seconds.
We repeated this many times and when the Senbei warped, we press it down with a tool which looked like the cap of a pot.
When the Senbei became all brown, it was ready.
We put some Tare sauce on and ate them.
It was not bad, though it did not exactly taste like the professionally made ones.
By the way, the next table, a couple, was doing the same.
They were high school students.
Making Senbeis was their date.
How sweet!